Meet Venus. She is natural, glowing and golden. She oozes warmth and kindness. She prefers to party in nude tones and keeps colour to a minimum – that doesn't mean she doesn't love playing with make-up though, she is a Slay Belle after all! Her essential this Christmas is the HQhair Beauty Bauble. You can shop Venus' top picks here.
When we were looking for someone to play the part of Venus, Amy from Salt and Chic was a must! Her fiery red hair and beautiful features are perfect for shimmering shades of brown and nude. Take a look at how to recreate the look yourself!
Venus: How To Get The Look
Step 1: The Base & Eyes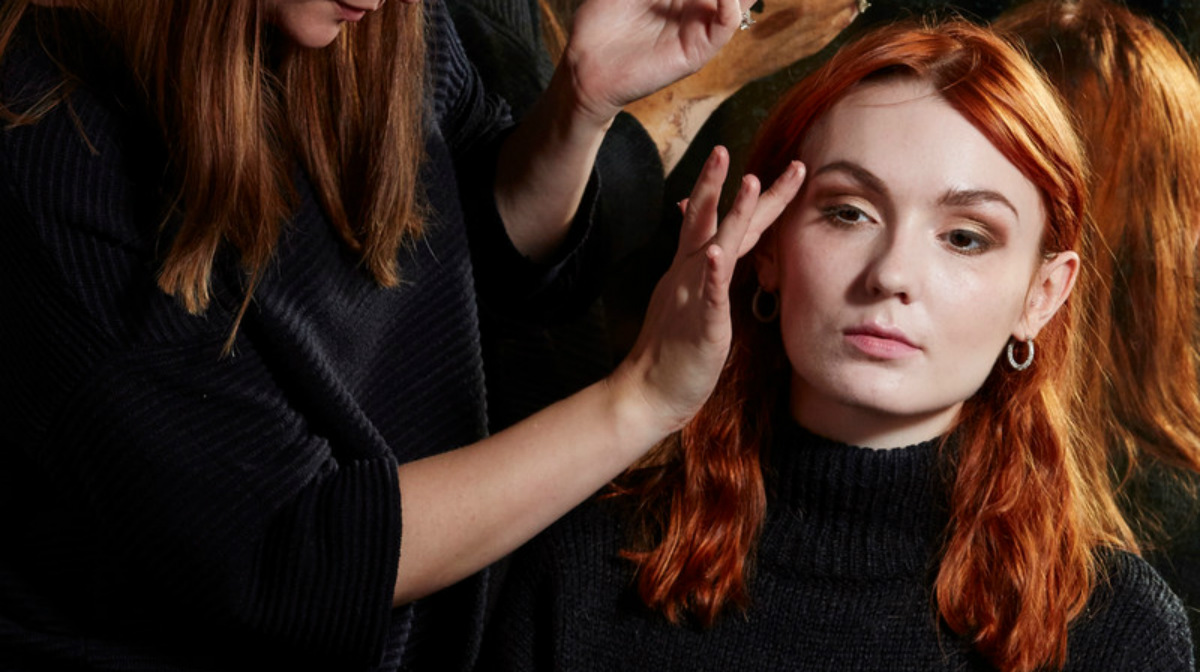 The first step is getting that glowing base on. After cleansing and moisturising, grab the Illamasqua Hydra Veil Primer and apply to the face. This will keep your make-up in place all night long, and hydrate your face at the same time! Next, apply your foundation. We recommend the Obsessive Compulsive Cosmetics Skin Tint for a dewy glow with minimal coverage – this look is pretty natural remember!