Get ready to discover revolutionary professional makeup brushes and tools from Niko Pro! 100% vegan and cruelty free, the Niko Pro OVA brushes are designed to adapt to the contours of your face for expertly even application. From foundation and powder applications to contour and highlight, the selection of brush sizes from Niko Pro has quite literally got your whole face covered!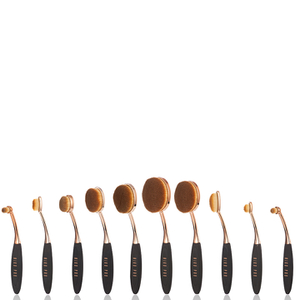 Niko Pro Complete Ova Brush Set - Black/Rose Gold
15% on selected products
The discounted amount has already been taken from the RRP. Offer valid for a limited time only. 
Shop the offer