On Friday, we headed to London Fashion Week and sneaked backstage at the Bora Aksu AW16 show to see how our friends over at KMS California were styling the models' hair. Head stylist James Pecis led the team to create the look, named Romantic Folk Braids which was inspired by the story of Queen Olga of Russia. He said that the look is 'a mixture of 19th century Russian aristocracy mixed with Amish farm girl.' Read on for a lowdown on how the look was created and some pictures from the show!
KMS California at London Fashion Week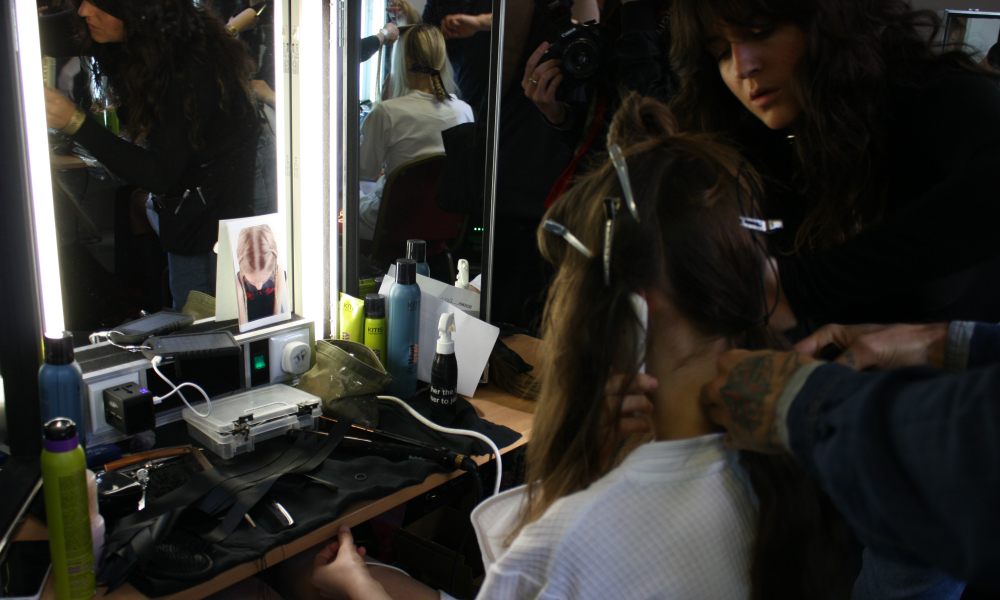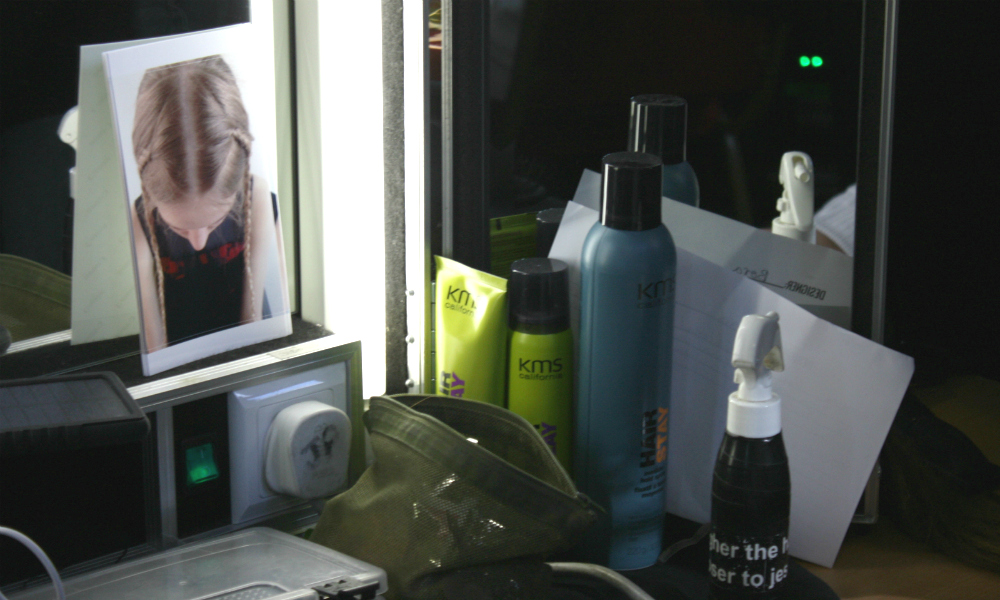 The look is created by first parting the hair at the center and using KMS's Hairplay Playable Texture to prep the hair for styling. Next, add texture with KMS California's Hairplay Makeover Spray. Section the hair into a diamond shape on each side of the top of the head, plait the length and hold together with an elastic.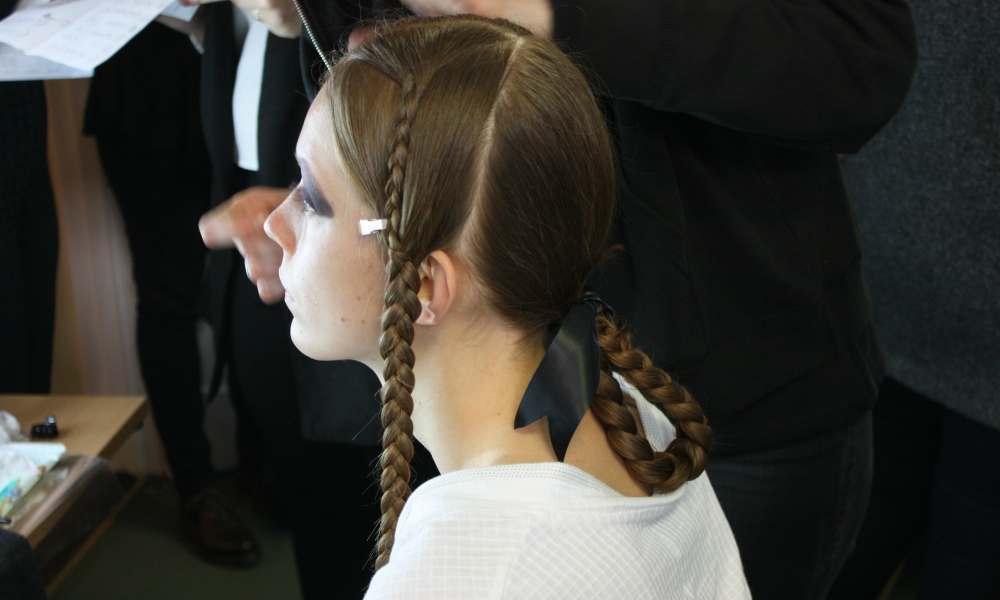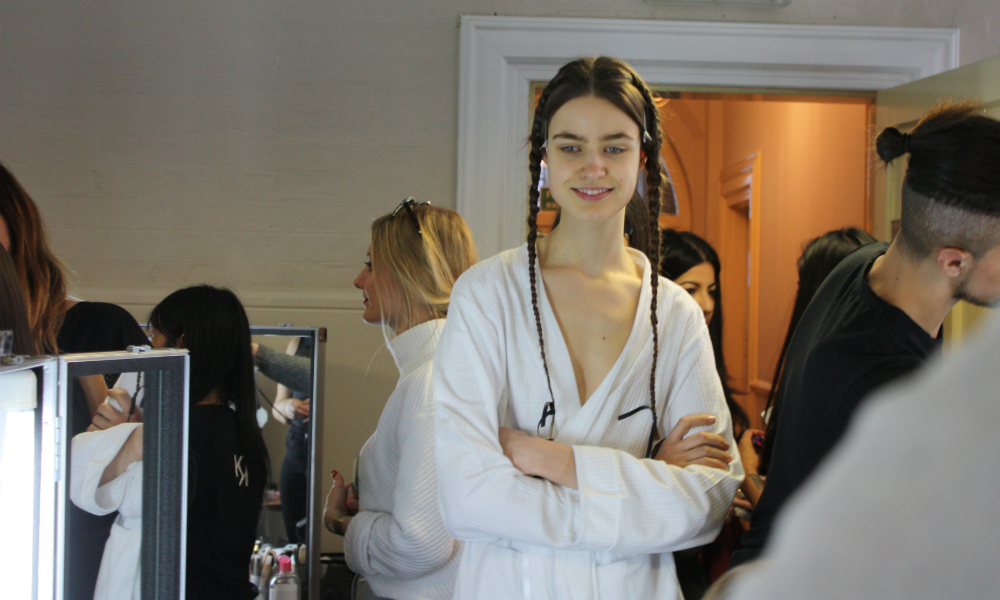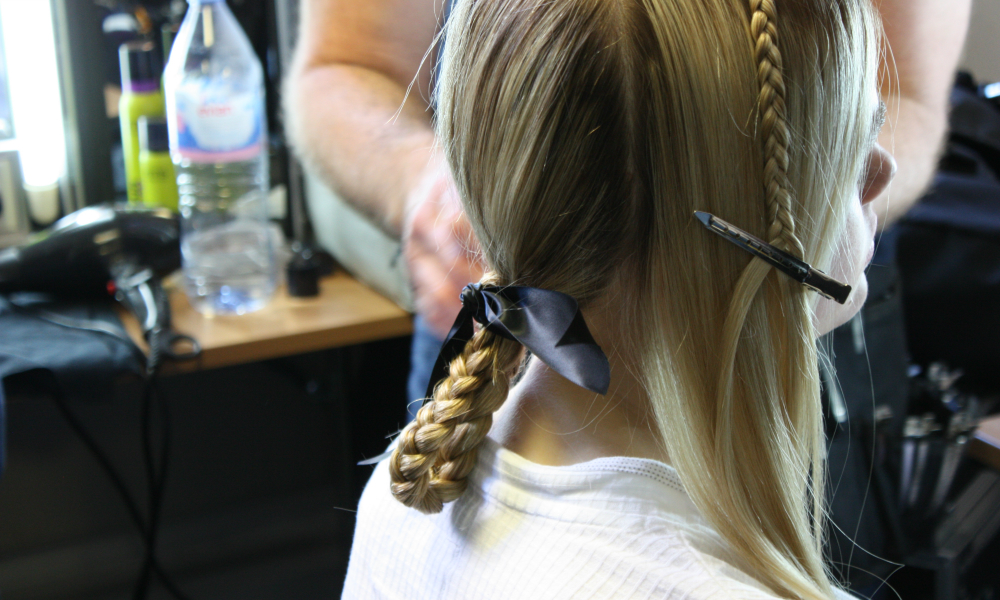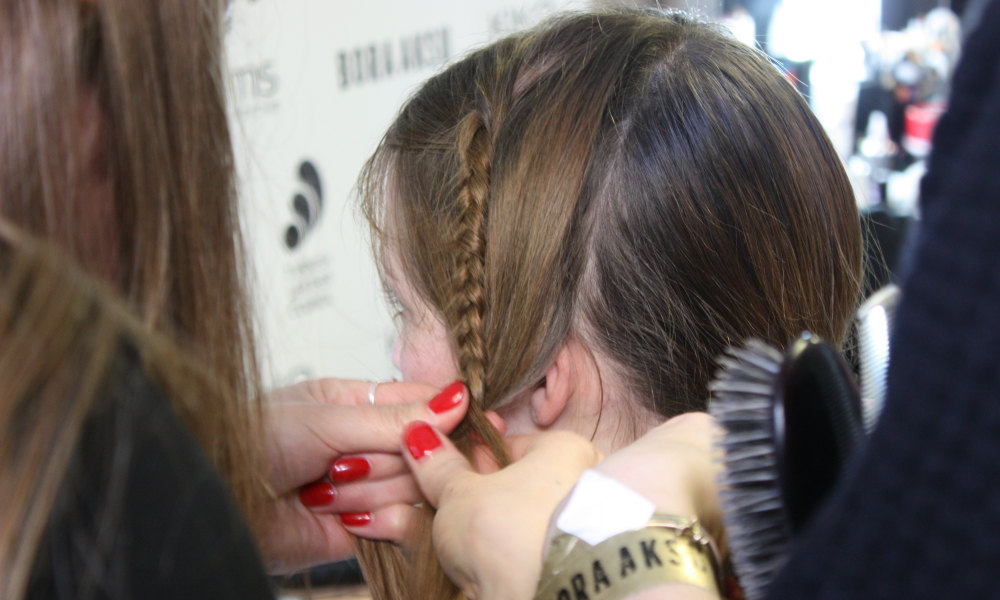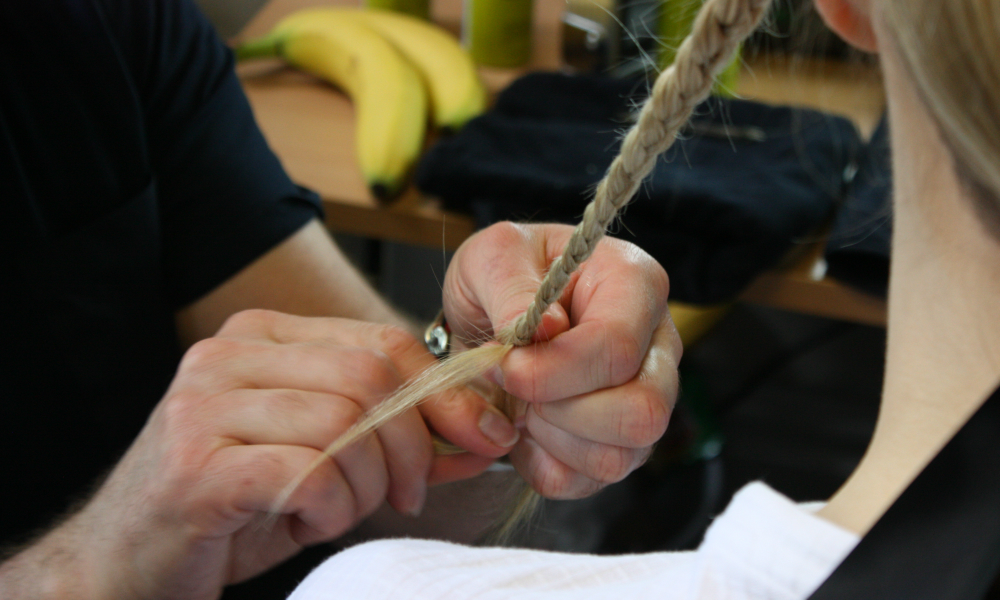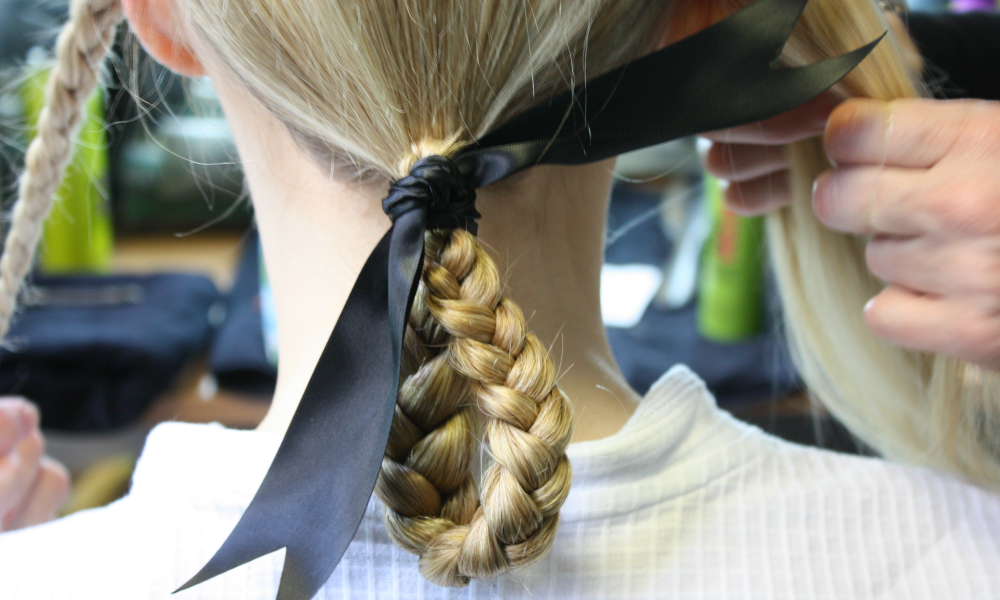 Brush the rest of the hair down into a low ponytail at the back of the head and braid that section too. Loop the braid back on itself and secure with an elastic. The stylists then massage the hairline to create flyaways and soften the look up with a light, fluffy texture. To hold everything into place and finish off, the stylists use KMS California's Hairstay Medium Hold Spray, and tie  black ribbon around each elastic.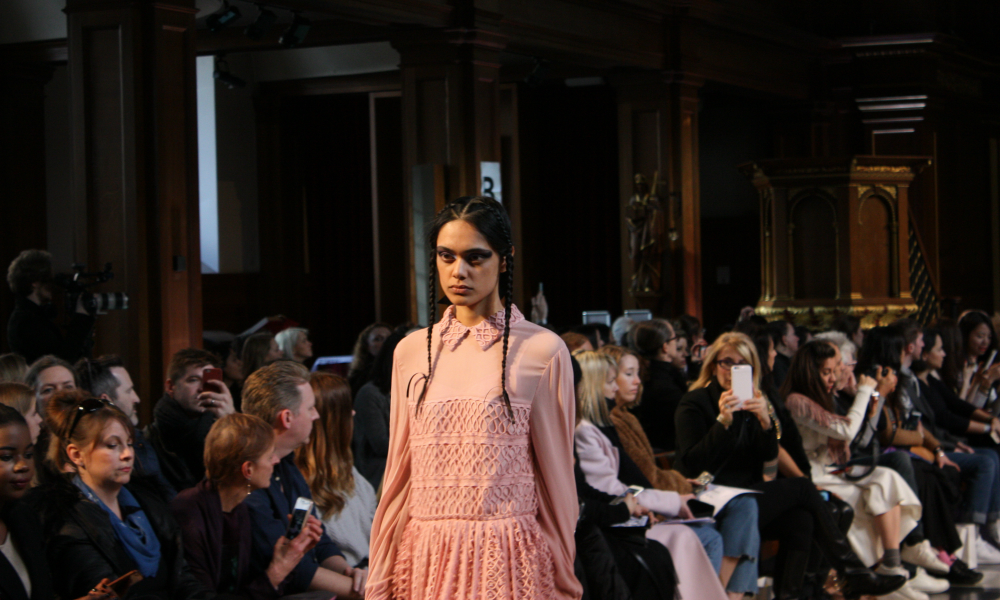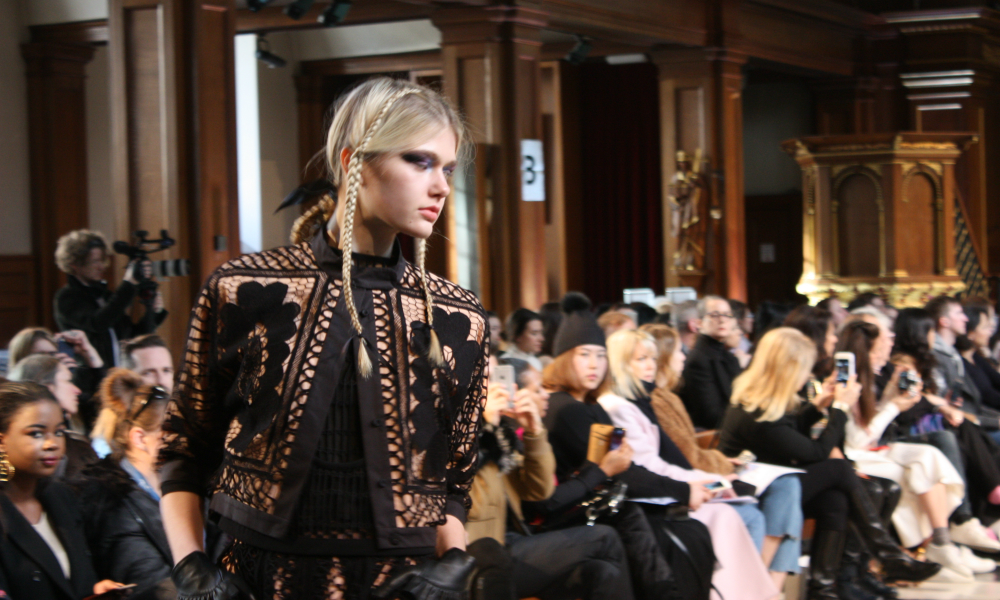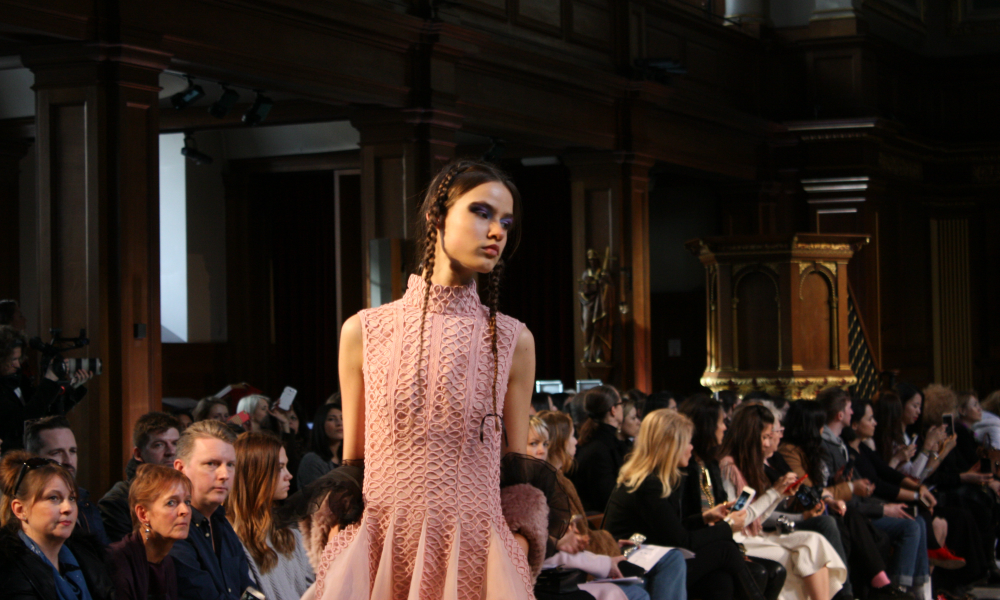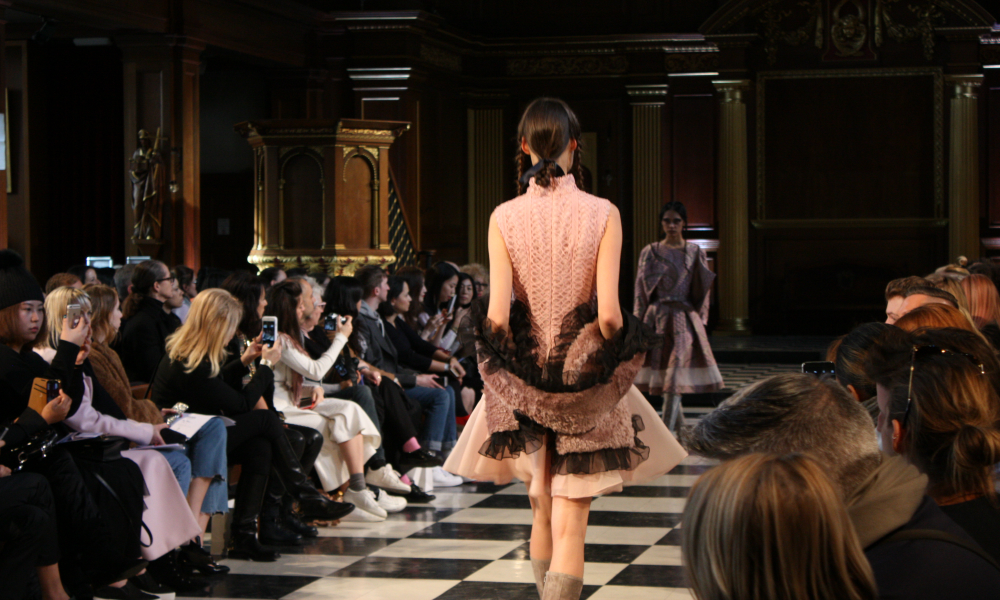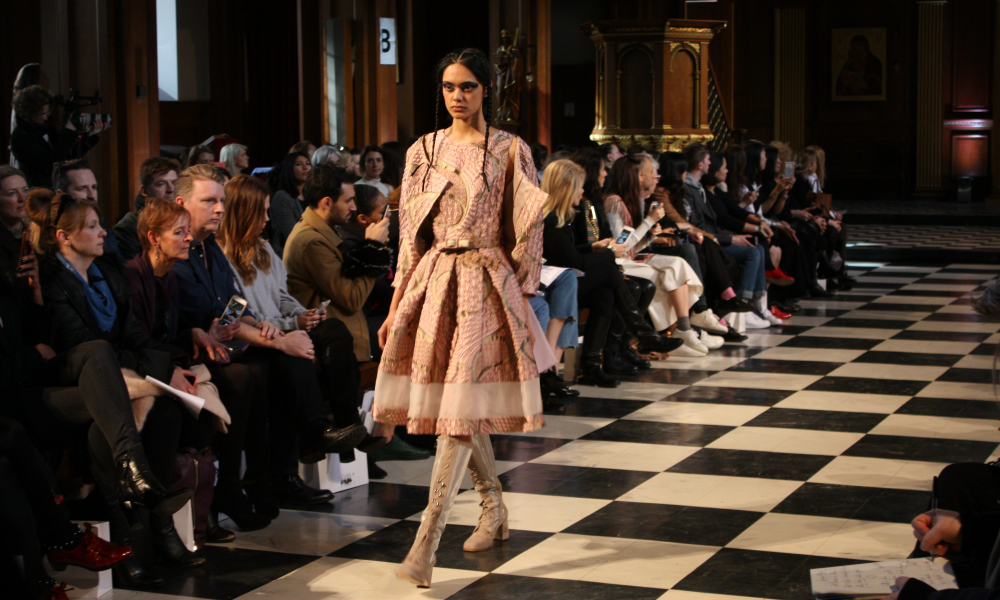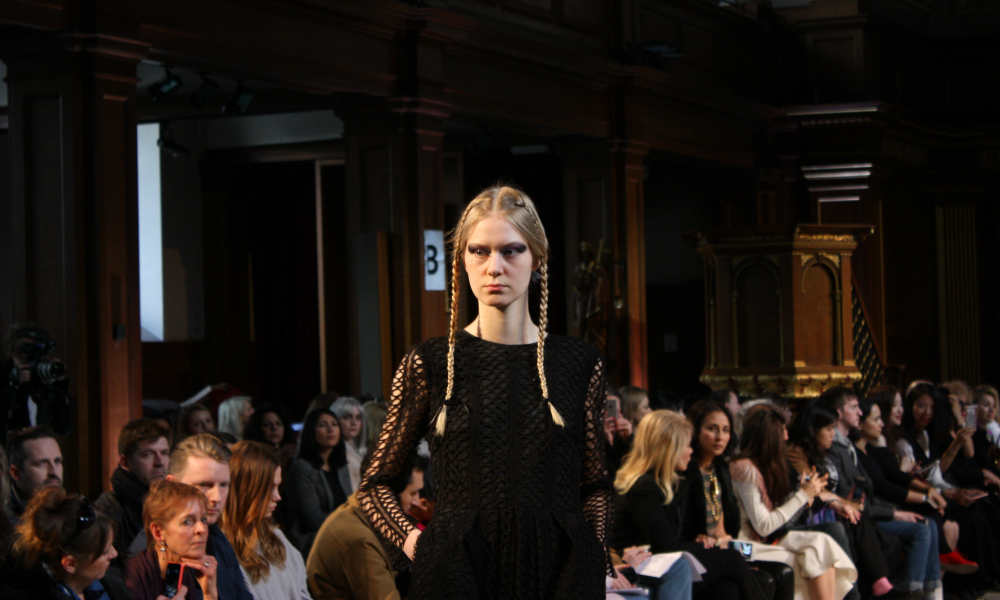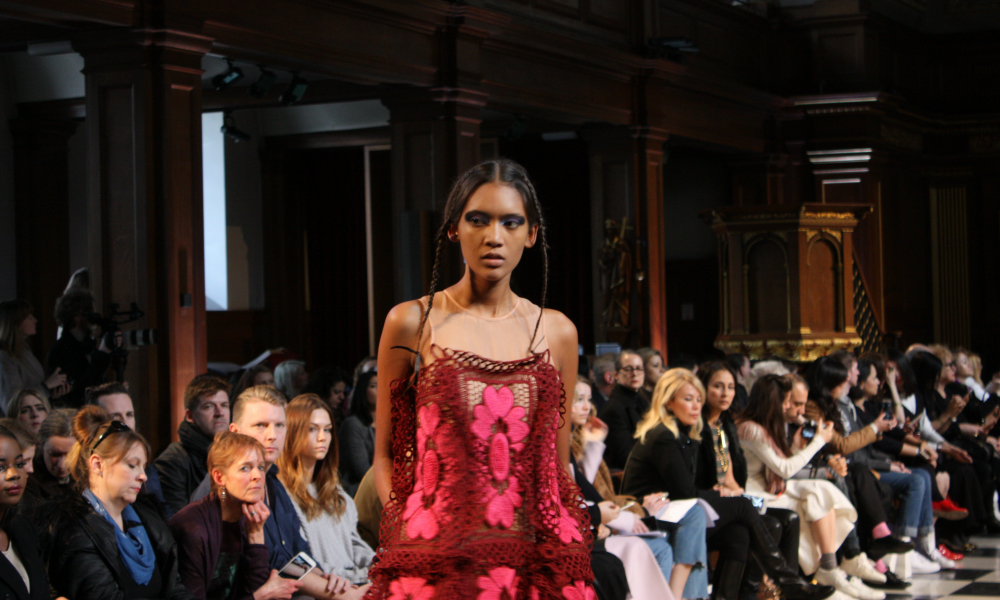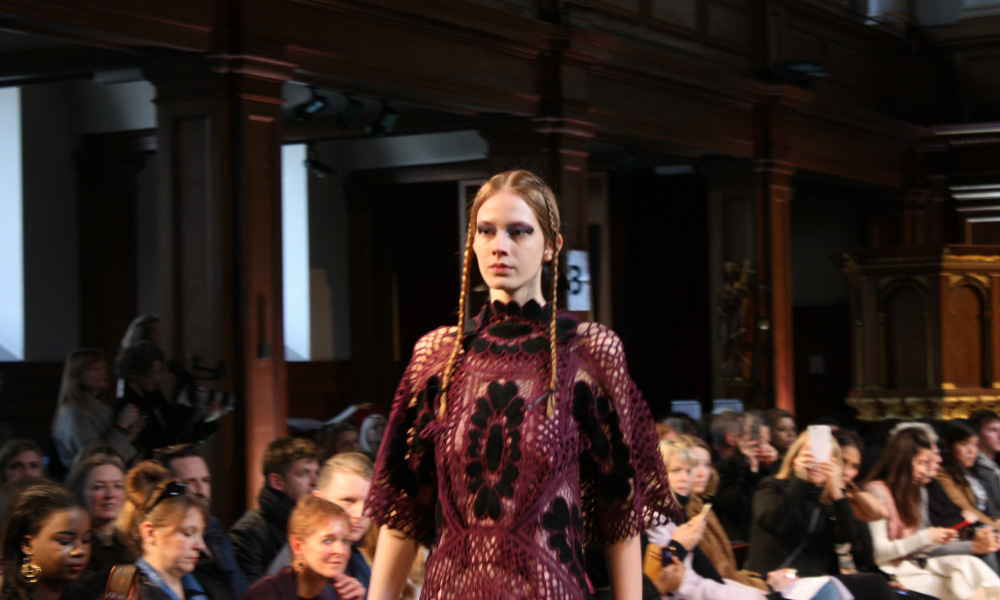 What do you think of KMS California's braids? Will you try and recreate this look?