We decided that this time, our #HQGirlCrush would be an old favourite from the 90's-the one and only Courtney Love. If you're unsure of who she is then you have all the more reasons to continue to read this post! This alternative rocker carved a path for female front women everywhere within the music industry and deserves a place in our Girl Crush series!
Who is Courtney Love?
Sassy lady Courtney Love started cruising the road to stardom as ex-front woman of Hole. These days she is better known as ex-wife of Nirvana's lead singer, guitarist and primary song writer Kurt Cobain.  American alternative rock singer Courtney started her career by forming several rock bands and joining existing bands before shifting her focus towards acting. It doesn't seem there is much she can't do! She had featured in 2 films between 1986 and 1987 before shifting her career back to music and started American alternative rock band-Hole.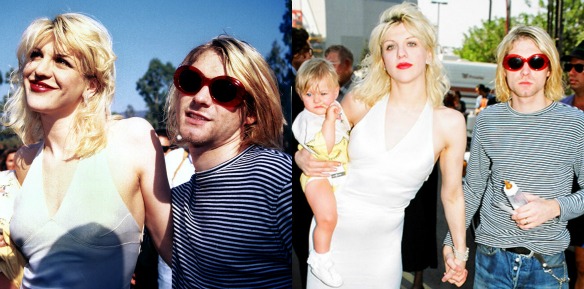 The band started out after Courtney left previous small jobs and taught herself to play guitar before posting an ad searching for similar musicians. After releasing their first album, Pretty On The Inside, Courtney Love's career was put on hold due to the beginning of her relationship with Kurt Cobain and falling pregnant. Years of chaos erupted following the birth of her child Frances, the death of Kurt and an incredibly dishevelled Courtney rioting on tour; performing outrageous acts. She then decided to go back to acting and starred in 4 more films by 1998.
Recently, Courtney Love has started to emerge back on to the scene; making appearances in American musical drama TV series Empire in 2014, touring in 2015 as the opening act with Lana Del Rey on her 'Endless Summer' tour and being cast in 2016 film 'The Long Home'.
Courtney Love 90's Grunge Chic // Hole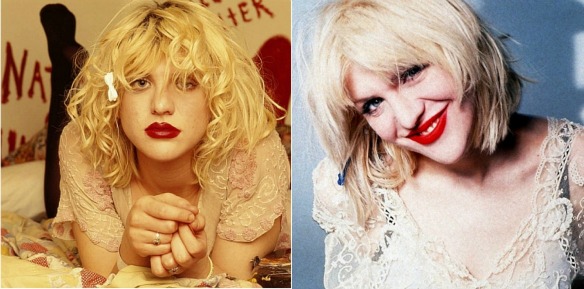 What makes this #HQGirlCrush a little different is Courtney Love has her iconic style from the 90's which is never switched up. Even though she doesn't have a variety of looks to choose from, this sassy diva manages to make us all incredibly jealous!
To achieve Courtney's killer style which inspires contemporary artists such as Lana Del Rey (check out Lana's #HQGirlCrush post here!), Avril Lavigne and Sky Ferreira; exploiting red lipstick is essential. Duwop Private Lipstick in Cherry Noir is undoubtedly the one to choose with high pigmentation which adjusts in minutes, morphing into your very own personal shade! Outline with Bourjois Contour Edition Lip Pencil in Tout Rouge to add extra definition and finally, brush on a few coats of Maybelline Lash Sensational Intense Mascara in Black for some lash length and you're ready to go!