As they say, never ask a girl with winged eyeliner why she's late. Also, never ask a girl how many eyeliners she's tried before finding the perfect one. We've done the legwork so you don't have to: this is our guide to the best eyeliner. Ever.
We know the hunt for the best eyeliner is hard (trust us, we've been looking for years), but we reckon we've narrowed the options down to the top 10. After all our hard work, it's only fair that we share the fruit of our labours with you, so keep scrollin' for our list, whether you're after the best waterproof mascara or a failsafe liquid eyeliner.
10 of the Best Eyeliners
Still on the lookout for more makeup guides? Read our makeup blog archives.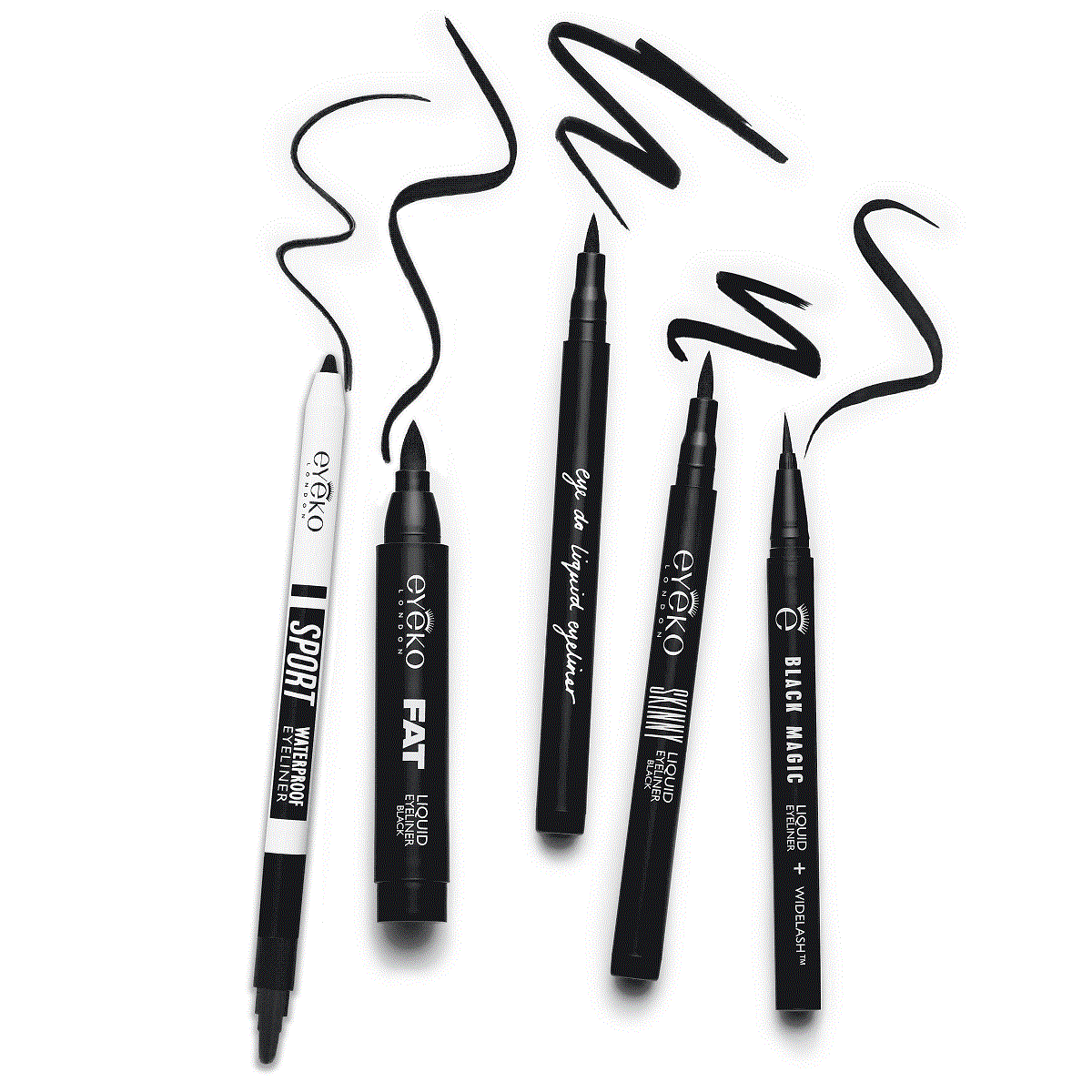 Best Eyeliner Makeup
You've got the lineup, now it's time to read our eyeliner reviews before you decide which one to add-to-bag first.
£16.00 Buy now

with HQhair

When you say eyeliner, we think Eyeko. The two go hand-in-hand. Cult favourite eye makeup brand Eyeko absolutely kills it when it comes to a longwearing eyeliner that's gonna apply easily, is highly pigmented, and is totally cruelty-free.

Our Eyeko Skinny Liquid Eyeliner review is gonna shout about the great pen nib shaped applicator that doesn't dry out for months (is there anything more annoying than an applicator that dries out after a couple of weeks? Can you not.). At the same time, it's also Paraben-free.

We also love that the formula's incredibly moisturising, thanks to it utilising Sodium Hyaluronate. Super sassy eyeliner flicks and great skin? We're so here for it. Lookin' for makeup products to compliment your new fave eyeliner? Read our guide to the best mascaras, featuring Eyeko obvs.

Want more of where this came from? Read our guide to the best Eyeko products, including their mascara and brow gel too.

Shop Eyeko

Buy now with free delivery