Most of the gals here at HQhair's head office have worn hair extensions at least once before. For some, it's been for a one-off event or a special occasion, whereas others wear hair extensions almost every single day. In fact, some of the HQ gals have been using hair extensions for up to 5 years now, so as you can imagine, we've all picked up quite a lot of tips along the way to keep them feeling and looking fresh. Our favourite hair extensions just has to be Beauty Works, a renowned hair extension brand that specialises in the highest quality of human hair. One of the most frequently asked questions that we receive in regards to these extensions is "how can I make my Beauty Works hair extensions last longer?" So, we've put together this blog post to help you keep your extensions in the best condition possible and ultimately help your Beauty Works hair extensions last longer!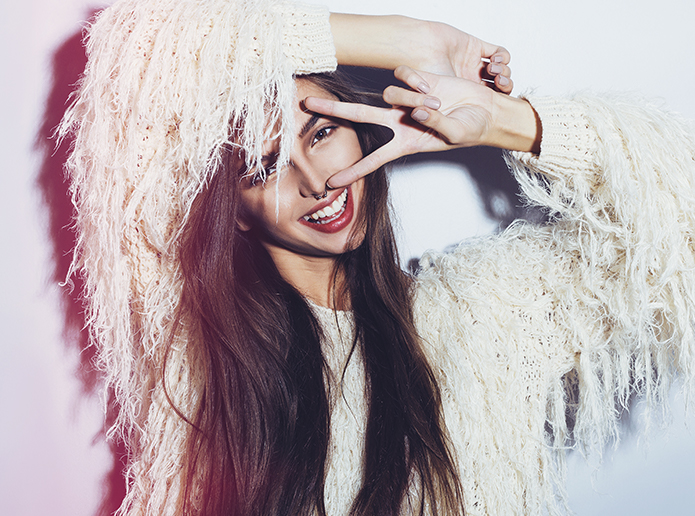 How To Make Beauty Works Hair Extensions Last Longer
Tip #1: Invest In The Brand
If you want your hair extensions to stand the test of time, then our first piece of advice is to invest in the brand! If you buy poor quality extensions, then not only will you find that they will fail to blend with your natural hair, quickly become dry and easily tangle, but they also may contain synthetic strands and therefore are not safe to use with heated hair tools like straighteners and curlers. To avoid this, choose a high quality brand that only use 100% remy human hair like Beauty Works. Remy hair goes through a specific process which ensures that the natural hair cuticle remains in tact from root to tip, this allows for the hair to stay ultra smooth, with shine and vitality for up to 8-9 months. You can also straighten, curl and wave the whole range of Beauty Works extensions… Result!
Tip #2: The Right Shampoo And Conditioner
Unlike your natural hair, extensions do not receive the essential oils that your scalp produces and therefore it is vital to use shampoos and conditioners that are specifically formulated to provide the hair with the nourishment that it requires to stay soft and supple. Beauty Works' Pearl Nourishing Argan Shampoo is enriched with both milk protein and argan oil, these two potent ingredients will revitalise your hair extensions and leave them looking shiny. To ensure that you improve the strength of your extensions and therefore ensure that they last a substantial amount of time, use the shampoo and then follow with the Beauty Works Pearl Nourishing Argan Oil Conditioner, focusing on the ends of your extensions and then working up to the top.