Festival season is super exciting for any beauty lover, it gives us the opportunity to experiment with our looks and trial out bold and beautiful makeup that we possibly would shy away from on a day-to-day basis. However, after the first day, you can start to feel a little grubby and unhygienic. That's why the girls here at HQhair have put together our top tips when it comes to how to survive a festival… And still look glam!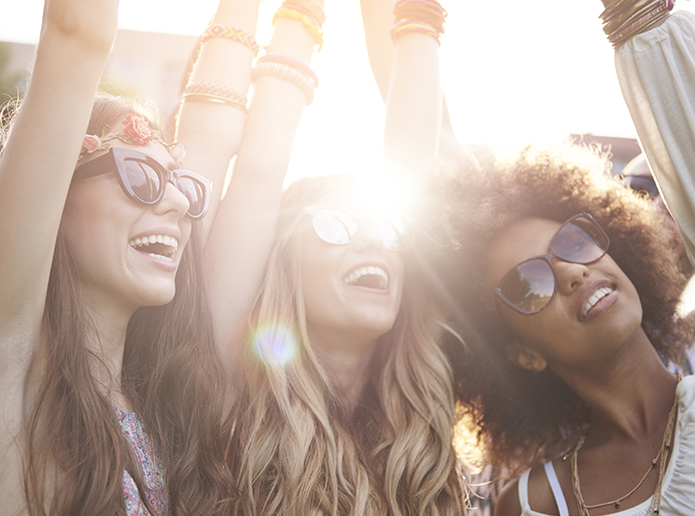 How To Survive A Festival… And Still Look Glam
Make sure that you're boho babein' all festival long with HQhair's top 10 festival beauty tips and tricks.
1. Tint Your Brows
Our first top tip when preppin' for a festival is tint your brows! If you're like the girls here at HQhair, then you'll know full well that drawing on your brows can take time and effort, making sure that you achieve the perfect 'fluffy, but not too messy' eyebrow. So, when it comes to a festival, cut down your getting ready time and tint your brows in the comfort of your own home with Eylure's Pro-Brow Dybrow Kit. Easy to use, this tint will provide you with a deep and rich, yet completely natural-looking colour.