November 23rd marks Black Friday 2018 – the biggest, best and craziest shopping day of the year. Whether you're shopping for Christmas presents, stocking up on your favourite beauty products or are simply browsing the internet for the best beauty deals, you can never be too prepared. So, here it is – the lowdown on the nation's favourite discount day.
When is Black Friday 2018?
This year, Black Friday falls on Friday 23rd November 2017.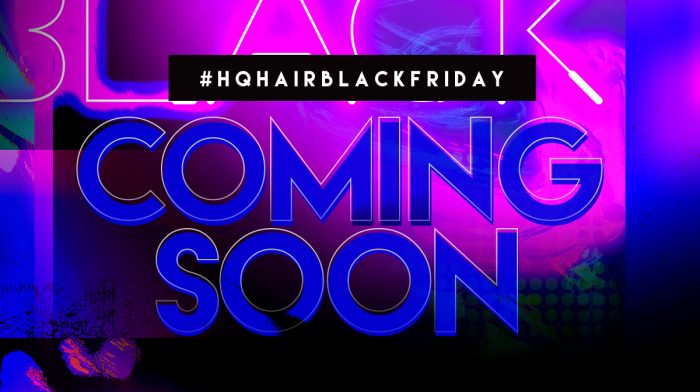 Looking for leaked Black Friday beauty deals? We're lifting the lid on the best brands so you can score big this Cyber Weekend.
What exactly is Black Friday?
Read More: 5 Advent Calendars Perfect For Any Beauty Lover
Originating in America, Black Friday occurs on the day after Thanksgiving every year. Dubbed the most chaotic day on the shopping calendar, Black Friday see's retailers offering dramatic discounts on a plethora of products both in-store and online. Last year, over 200 million people shopped on Black Friday – with this year set to be even bigger.
When do the sales start?
Lucky for you, you don't have to wait until the day itself to secure exclusive discounts. Here at HQhair, you can get exclusive deals delivered straight to your inbox by signing up to our Black Friday 2018 wait-list, here.
How do I get the best deals on Black Friday?
Read More: Your Ultimate Electrical Gift Guide
Do your research: Having a pre-planned list will save you time, money and a whole lot of stress. Whilst we cannot reveal the Black Friday 2018 offers just yet, it's important to write down a provisional product wishlist to give yourself the best chance of snapping up your beauty must-haves on the day.
Shop early in the day: Catch the proverbial worm by beginning your shopping early. We'll be revealing exclusive discounts ahead of the day so keep your eyes peeled on Thursday evening.
Internet shop: Black Friday is THE biggest day on the shopping calendar, so save yourself from the in-store chaos and shop til' you drop online.
Don't just focus on Friday: It may surprise you to know that Black Friday is just the start of a mega, four-day extravaganza here at HQhair. With incredible offers set to continue throughout Cyber Weekend, watch this space and make sure you take advantage of the weekend's offerings.