This week our #HQGirlCrush is a little different. Em Ford from My Pale Skin Blog is a beauty blogger, YouTuber, retired model, film maker and now a role model for girls around the world. Em has used her platform to reveal her vulnerability (Em suffers from adult acne) and to help girls gain confidence and learn to love themselves and their imperfections – if that isn't something to celebrate, we don't know what is!
So, who is Em Ford?
Em Ford is a twenty-something girl from London, who has fast become one of the most talked about bloggers in the world, and for all the right reasons. Em's blog My Pale Skin Blog and social channels have over 1.2 million followers, and her YouTube video "You Look Disgusting" went viral, racking up over 8 million views within the first week. If you haven't seen the video yet take a look, it's super inspiring. "You Look Disgusting" shows real comments people have made on Em's images, and the impact of negative comments and social media bullying.
You are beautiful – no matter how flawed you feel, no matter how upset you may about the way you look or how hard you find it to make friends, or be confident. Believe in yourself, and never let anyone tell you're not beautiful – not even yourself.
Our Favourite My Pale Skin Blog Looks
Em's tutorials cater for the paler amongst us, but that doesn't mean those of us with darker skin can't recreate them! Here are our favourite year-round looks, and what we'll be using to channel our inner Em!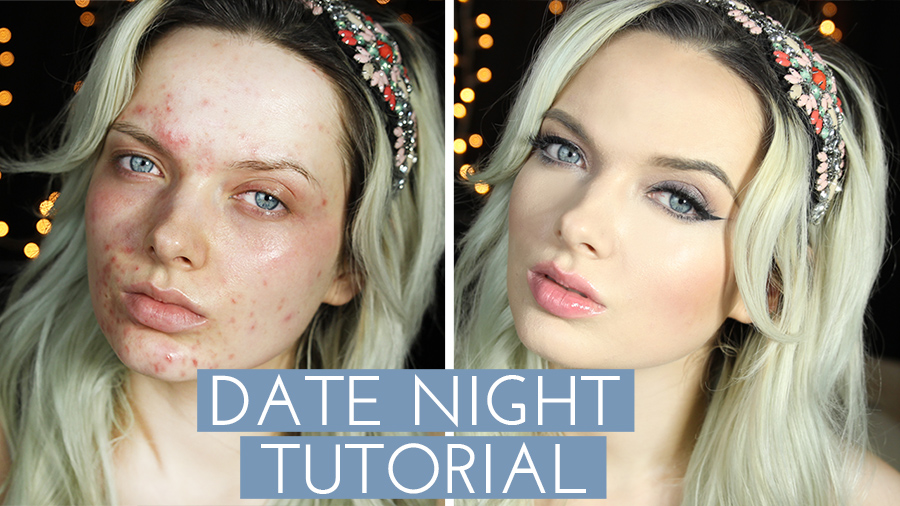 This gorgeous date night tutorial is fun and flirty, but has an added measure of sass in the form of a fiery feline flick! We're using the NARS Cosmetics Eyeliner Stylo in Carpates across our upper lids to create a sultry but soft wing on top of a smoked out grey eyeshadow using Bourjois Smoky Eyes Trio in Gris Dandy. Rosy cheeks are the staple of a date night look, and we're using theBalm's Hot Mama Blush to add a fresh pop of colour and glow to the apples of our cheeks along with a coating of Lipstick Queen's Cupid's Bow in Nymph on the lips… after all, going for a red might be a little dangerous when it comes to that goodnight kiss!