Your basics are about to get an upgrade. Cult makeup brand Illamasqua have just dropped their brand new Nude Collection prompting us to 'Innovate, Don't Imitate', and are calling on us to join the #NudeRevolution. Want to see what Team HQ made of the whole collection? Keep reading to see our Illamasqua Nude Collection review.
Illamasqua Nude Collection Review
The Nude Collection is made up of a mix of classic Illamasqua makeup products that we love already, but in updated nude hues in a mix of shades that will suit all skin tones. From lipsticks in brown and purple tones through to the eyeshadow palette that everyone's talking about, there will be a no makeup makeup product to suit your style and skin tone.
Eyeshadow
Unveiled Eyeshadow Palette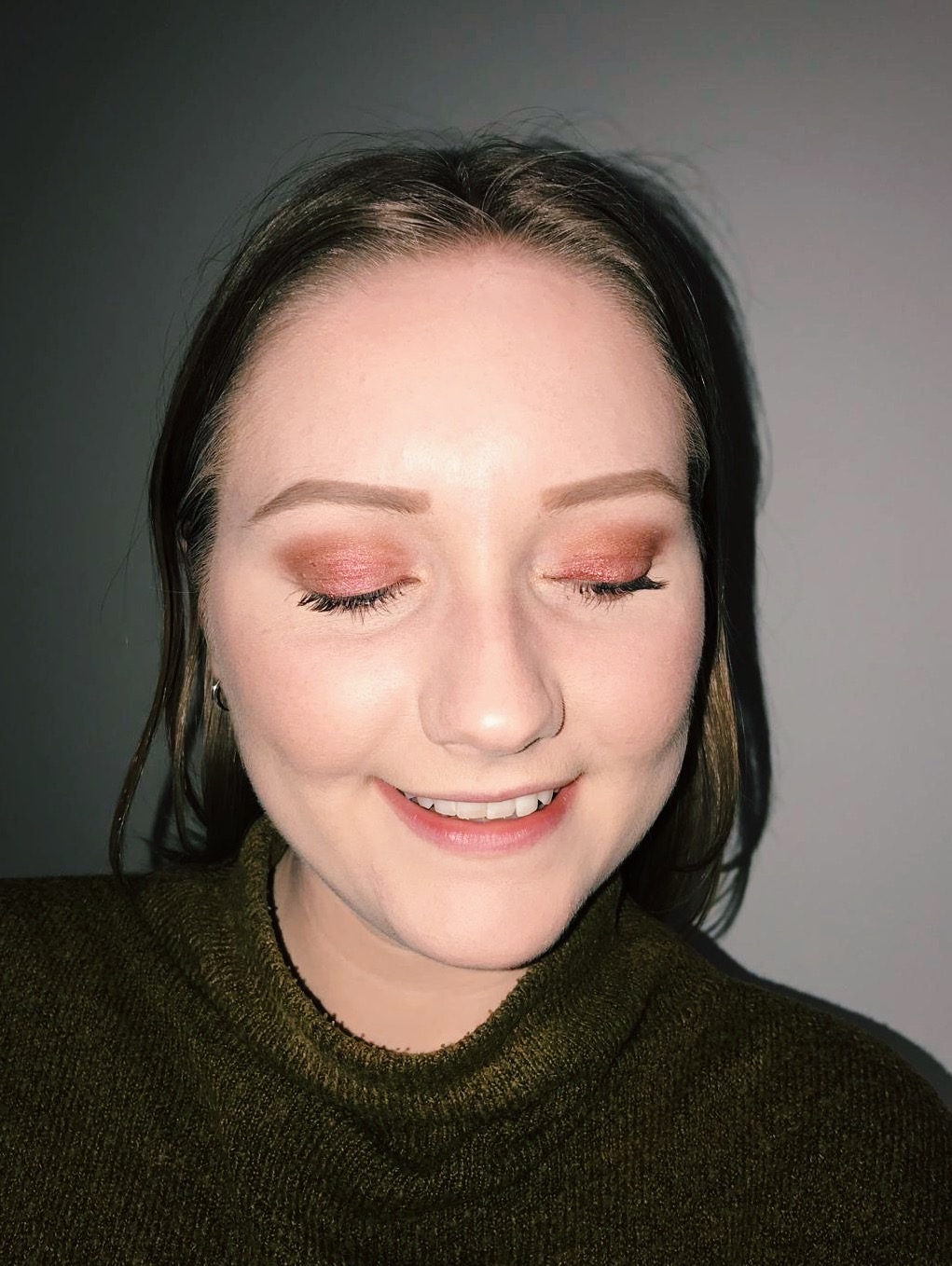 Yvonne loves to create a statement makeup look using eyeshadow, so it's no surprise that she jumped at the chance to take home the Unveiled Eyeshadow Palette.
To create this look, she used the nude shade at the bottom right of the palette as a base, applying with a fluffy makeup brush. Then she took the beige matte shade to the left as a transition. The last matte shade used was the mauve brown shade on the bottom left of the palette, used to darken the crease and create depth on the outer half of the eyelid.
The matte shades are buttery soft and easy to blend and smoke out, while having enough pigment to be completely buildable.
To make a real statement, Yvonne used the red-pink shimmer shade at the top left of the Illamasqua eyeshadow palette. Applied using her fingers, she was able to create a highly pigmented shimmer across her entire eyelid. To complete the look, she used the lightest shimmer shade as an inner corner highlight.
The shimmer shades were just as easy to blend as the matte ones, and held their shimmer without fallout.