Karen O is probably the cult indie-rock icon the average pop fan would never have heard of…. But with her debut studio album 'Crush Songs' released in 2014, it would be criminal not to include Karen O in our #HQGirlCrush series. Granted, we should have sung the praises of this style goddess sooner, but hey – better late than never.
Who is Karen O?
Better known as the front woman for New York indie band the Yeah Yeah Yeahs, Karen O has captured our fashionista hearts since we first caught the video for 'Pin' on MTV2 back in the day.
With Korean and Polish origins Karen O has a distinctive appearance, not only in her fashion and make up choices. Known for her bold, dark hair cut and penchant for neon colours, Karen O has been queen of the indie scene since Fever To Tell hit the record store shelves. Also composing the sound track for one of our favourite films 'Where The Wild Things Are' Karen O is a multi-talented musician who is now also pursuing a solo career alongside the band.
Top 3 Karen O Looks
The Classic Blonde//With a Twist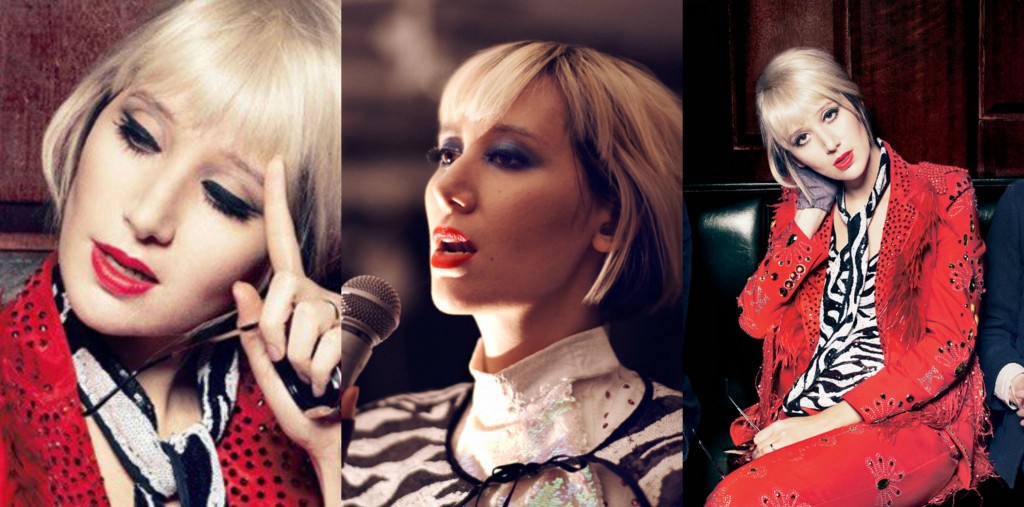 With her wild styling prevailing amongst her peers throughout the years, it's not surprising that when opting for even a classic blonde hair style, Karen O still manages to put a punk rock spin on things. Steal this style with Lipstick Queen Metal Red lip colour and define your eyes with a slick of waterproof black eyeliner.