The festive season is well and truly underway and whether you're a Christmas-lover who revels in knit jumpers, Christmas markets and the merry ol' sound of jingle bells, or a bit of a grinch who can't wait until January 1st – there's absolutely no avoiding it.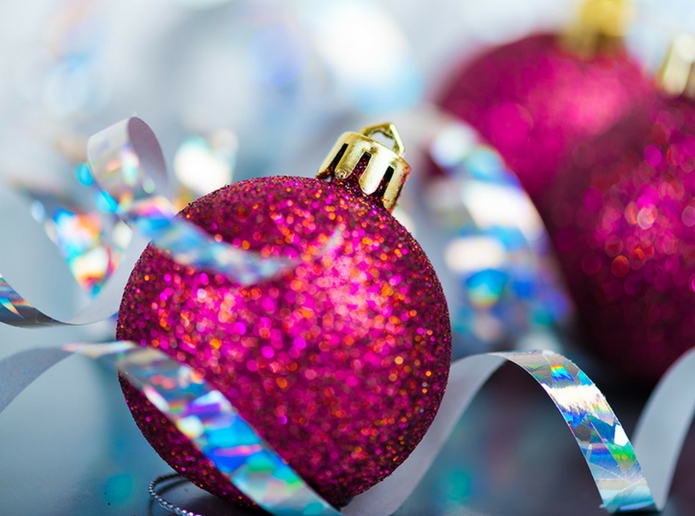 With food to prepare, presents to wrap and decorating to be done around the house – Christmas can sometimes be a little overwhelming. To make your life easier, we have gathered 12 ingenious Christmas hacks that are guaranteed to make your festive preparations stress-free.
12 Christmas Hacks That'll Help You Get Through The Festive Period
1. Homemade Place-card holders
For a cute (and inexpensive) touch on your table decorations, stick two candy canes together for an easy homemade alternative to place-card holders. They're sure to impress your guests and require relatively little effort to execute.
2. Enhance your tree
If your tree (like mine) has been around since as far back as you can remember, it's probably starting to lose some of its vitality. To give the impression of fuller branches, simply wrap some dark-green tinsel around the base.
3. Always win at Christmas crackers
If you never manage to get your hands on that coveted dice or bottle opener, fear not – we have a solution. Hold your end of the cracker lower, so it tilts towards you, and go for a slow, controlled pull, with minimum twisting. Mop up your opponents tears when you win.
4. Save money on wrapping paper
We all know how expensive Christmas wrapping paper can be, especially if you have a large family. Instead, buy a large roll of brown paper and some string. Your presents will look both charming and rustic whilst simultaneously on-trend minimalistic.
5. Wrap up your turkey
It's the crème de la crème of the Christmas dinner – the one element everyone's been waiting for. But why is it so hard to master?! If you've never quite cracked the perfect turkey don't worry, we have a secret weapon: butter muslin. Soak a piece of muslin cloth in a bowl of melted butter and drape over your turkey for the duration of the cooking time. Moist meat and crispy skin will be your reward.
6. Turn up the music
Speakers suddenly stopped working mid 'All I want for Christmas'? The only option is to play music off a mobile phone. Turn up the music by popping it into an empty glass or jar and the sound will be amplified. Your neighbours can thank me later…
7. An easy Christmas cocktail recipe
Never be caught off guard when your guests ask for a festive cocktail. Nigella Lawson's Poinsettia cocktail is a crowd-pleaser – a bottle of fizz mixed with 500ml cranberry juice, finished with a splash of an orange liqueur such as Grand Marnier or Cointreau. Sorted.
8. Warm up plates in the dishwasher
Bear with me. The likelihood is your oven is more stuffed than your turkey, meaning trying to squeeze dinner plates in there is something near impossible. Instead,put your plates in the dishwasher for a quick rinse beforehand, and they'll emerge the perfect temperature.
9. Recycle old lights
We've all been there -it's December 1st, 13th you excitedly unpack the decorations, only to find the lights are so tangled you'd need a Christmas miracle to rescue them.But don't throw them out. Instead, recycle them by placing the twisted strands on the soil. They'll create a maical show beneath the branches.
10. Be the boss of your sellotape
Nothing makes wrapping presents more stressful than the constant battle between you, and your sellotape. Slip a paper clip over the end of the tape and you can wrap in peace.
11. Chill a bottle of fizz quickly
If you forgot to put the Champers in the fridge overnight, take stock. Wrap the bottle tightly in a damp tea towel, then place into the freezer. Heat travels quicker through dense materials than air, meaning your fizz will be ice-cold and ready to enjoy after 20 minutes.
12. Homemade Gift Tags
When you take down all your Christmas cards at the end of the year, don't just throw them in the bin. You can re-use any pretty designs by cutting the cards in half and using the blank design side for gift tags next year. Cute and festive!
So, there you have it. 12 Christmas hacks that'll help you get through the festive period.