Proskins fabric has some pretty special cosmetic ingredients impregnated into it including; caffeine (to boost circulation), retinol (to improve skin tone), and aloe vera (for skin-softening) and the clothes it makes are suitable for use as gym wear, sleep wear or even everyday wear.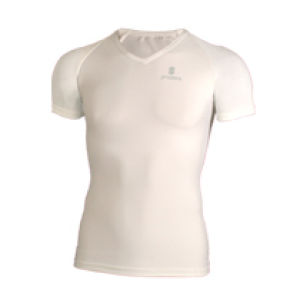 Proskins Men's Sculpt FX SS Top White
Save 25% on selected products
The discounted amount has already been taken from the RRP. Offer valid for a limited time only. 
Shop the offer