It's time for a well-deserved break and we're totally craving a holiday somewhere super sunny. Notably, somewhere that we can drink cocktails all day long is important. After browsing Pinterest looking at holiday inspo, we found 5 tropical vacay resorts we need to visit, like, now. There is no doubt about it that they are the ultimate holiday goals. Gather the squad and get planning!
Waikiki Beach Honolulu – Hawaii
Once a playground for Hawaiian royalty, visiting Waikiki is your chance to celebrate your inner queen! Most famous for its 8 beach sections of soft, white sand stretched across 2 miles, each is perfect for different activities. Whether you want to enjoy surfing, snorkelling, sunbathing or swimming, there's a section for everything! Additionally, hotel rooms are all no further than two or three blocks from a dip in the ocean.
For the hottest of days when you need a break from the beach, you can visit Honolulu Zoo or Aquarium. Here you can discover the tropical fish and adorable animals. When you start feeling peckish, indulge in traditional Hawaiian food which includes Kalua Pua'a (roast pork), Lomilomi Salmon and Poi. You'll also have almost constant access to a range of tropical fruits such as Watermelon, Pineapple, Mango and Coconuts. A vacation here to lounge around the beach with traditional Hawaiian food and cocktails is seriously needed for us gals here at HQhair!
Bora Bora – French Polynesia
Bora Bora is the ultimate destination to visit on your summer vacay! Step off the plane where you'll be welcomed by Tahitian music and a Tiare Blossom Lei placed around your neck. After arriving, you can spend your holiday switching between relaxing in the sun and partying hard on Bora Bora beach.
If you can manage to avoid the hangover, most hotels and resorts on the island offer activities like bicycle rides, paddle boarding and snorkelling so you can explore and get some awesome Instagram-worthy action shots! Alternatively, if you want to visit something a bit different whilst there, why not visit one of the black sand beaches? Yes, they're real, and they're awesome.
Rangiroa – Tahiti
Otherwise known as 'The Endless Lagoon', Rangiroa is an exquisite string of coral in luminous turquoise blue waters. As a result of of this, it makes Tahiti the ultimate diving destination. Either take a relaxing dive in the shallow corals for a peaceful snorkelling experience or get the optimum adrenaline rush by undergoing a trip in the Atolls. Admittedly, being carried in a rush of water between the ocean and lagoon surrounded by millions of tropical fish sounds pretty amazing.
Don't forget to go and swim with dolphins at Tiputa Pass in crystal clear waters too and visit a Tahitian Pearl Farm. We know we're definitely won over… one-way flight please?!
Tortola – British Virgin Islands
Full of powdery white-sand beaches in secluded spots shaded with palm trees, Tortola in the British Virgin Islands is the tropical vacay we need asap. Everywhere you look there's a scenic landscape to add to the photo album and more importantly, you're free to do whatever you like! If you're a sporty gal, visit Brandywine Bay, Soper's Hole or Trellis Bay and jump on the surfboard or go for a swim.
After some unwind time? Slip into your bikini and get yourself a golden glowing tan on the peaceful beaches. For the perfect base tan before you go, take a peek at our Glow Job post below!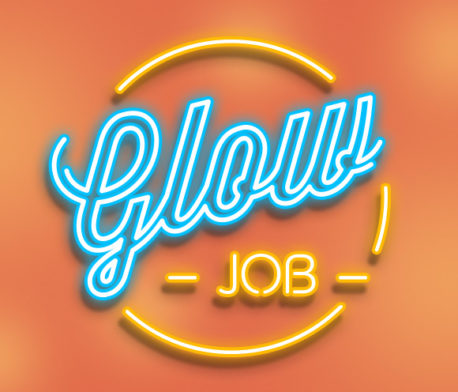 Whether you're getting ready for your #HOLLADAZE or spending the summer at home, there is no better time for a Glow Job! We've lined up our 5 Best Fake Tans to make sure you're glowing this summer in your own perfect way!
Shoal Bay – East Anguilla
With a huge range of things to do, Shoal Bay in East Anguilla is home to Fountain Cavern National Park and the Heritage Collection Museum, the perfect way to release your inner tourist and enjoy learning about the tropical islands history. After exploring, why not pop down to the beach and bask in the sun? After all, Shoal Bay's beach has regularly been ranked amongst the world's most beautiful beaches.
With warm turquoise waters and pink-tinted sand along a line of open-air restaurants and laid-back beach bars, it's impossible to not have an amazing time whilst relaxing in the ultimate space of tranquillity. Make sure to check out our Lazy Girls' Guide to SPF to protect yourself pre-vacay.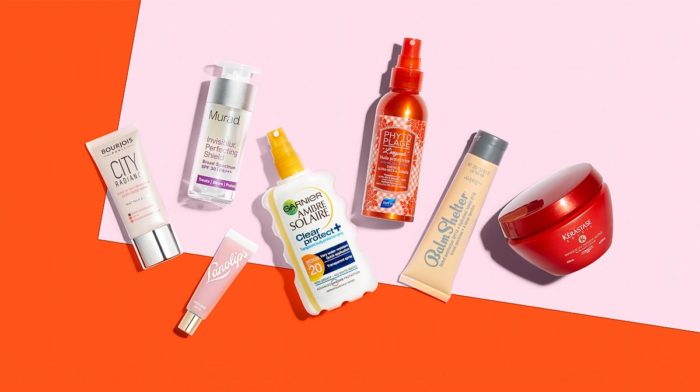 Up your SPF game with our Beauty Editor's collection of the best sun cream, guaranteed to protect your skin and perfect for everyday use.