The girls here at HQhair love to travel. We're always jetting off on holiday, whether it's for a short weekend away, or extended amounts of time. Some of us have gone travelling, in fact, some of us have been away for more of a year! So, as you can you guess, we've definitely picked up some handy little tricks along the way. If you're heading off on a holiday, a city break or perhaps you're even thinking about backpacking for a while, then keep reading to discover our tricks and tips for girls who love to travel.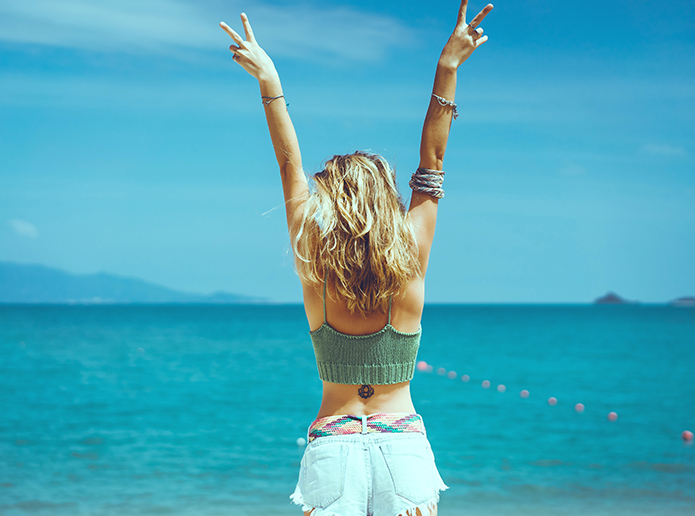 Buy now

with HQhair

Like most things in life, when it comes to travel, preparation is key. Whether you are jetting off for 2 days or 2 years, it's always nice to have a plan in place… This way everything feels less stressful and you can spend more time enjoying yourself! If you're travelling for a long length of time, it's always a good idea to map out a route and allocate days to spend in a specific place. Or, if you're heading away for a weekend, it can be helpful to put together a list of places that you would like to visit so that you can make the most out of your time. Remember, planning is supposed to be fun and shouldn't be at all stressful! Keep relaxed and light a Mio Skincare Liquid Yoga Candle for ultra calming vibes.

Buy now with free delivery
Where are you travelling to this summer? Let us know over on our Twitter!