The beginning of a new month marks the perfect opportunity to experiment with your look and that is why we are so excited that Illamasqua has launched a brand new range. The Illamasqua May Queen collection features a limited edition Beyond Powder, three Powder Eye Shadows, a Pure Pigment and two new Antimatter Lipstick shades. Do you want to find out a little bit more about the range? Well, you've certainly come to the right place, as we'll take you through the story behind the collection and help you to transform into a May Queen yourself!
What is the story behind the Illamasqua May Queen collection?
Within this launch, the British beauty brand pay tribute to folklore rituals of May Day. The collection captures the spirit of transformation and renewal, in keeping with the season of Spring. So, what's this got to do with May Queen!? Well, May Queens were usually crowned on May Day, a recognised holiday here in the UK. Traditionally, May Day festivities took place in small villages, where folk would dance around a May pole in hope of a plentiful harvest. Illamasqua founder, Julian Kynaston, actually has personal ties with May Queen celebrations as his own grandmother was given the title of one herself. The May Queen would symbolise hope and prosperity and would usually lead the May Day parade.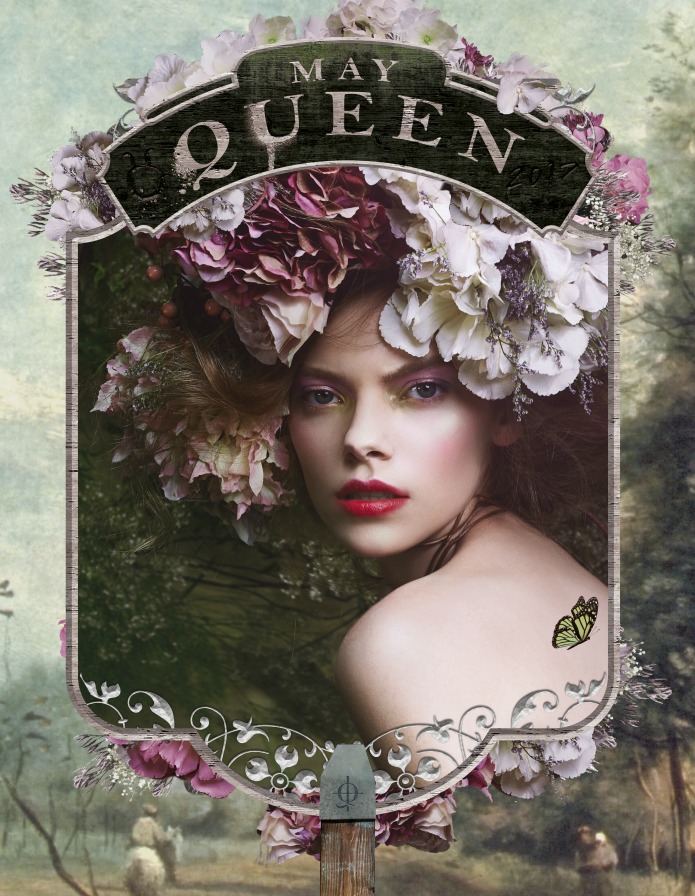 Become a May Queen:
Want to become a May Queen? Girl, we got you. Follow our step-by-step tutorial right here:
Step 1: For a softly spot-lit eye, press Illamasqua's Powder Eye Shadow in the shade 'Ritual' onto the centre of your eyelids. This iridescent pink formula will add a subtle warm haze to your lid, whilst reflecting any light. Finish this look by highlighting the inner corners of your eye with the Powder Eye Shadow in the shade 'Maiden'.