As we are sure that you are all aware by now, this month HQhair turns 18, so we decide to celebrate with two of the hottest bloggers on the planet: Fashionicide and Sugarpea. When it came to makeup, we wanted big, bold and beautiful, so obviously we just had to ask the mega babes from High Definition to come and work their magic!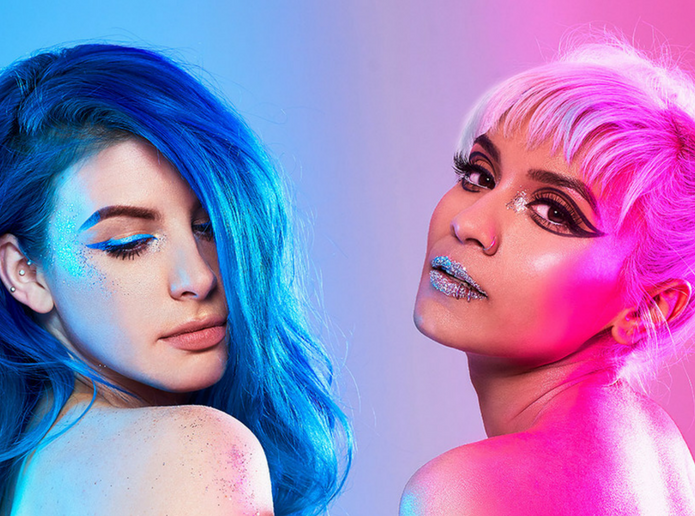 We were completely crushin' over the looks which High Definition's lead makeup artist, Rachael Keeley, created. So much, in fact, that we decided to put together a step-by-step tutorial so that you could recreate these looks for yourselves at home! Rachael described these two makeovers as "High Definition with a twist", so if you've got a birthday party coming up, or perhaps a night out where you want to experiment with your look, then keep reading as we tell you how you can get your makeup looking just like Fashionicide's and Sugarpea's. And remember, you can get all of the products right here on HQhair! Shop the Birthday Edit here.
Get Sugarpea's look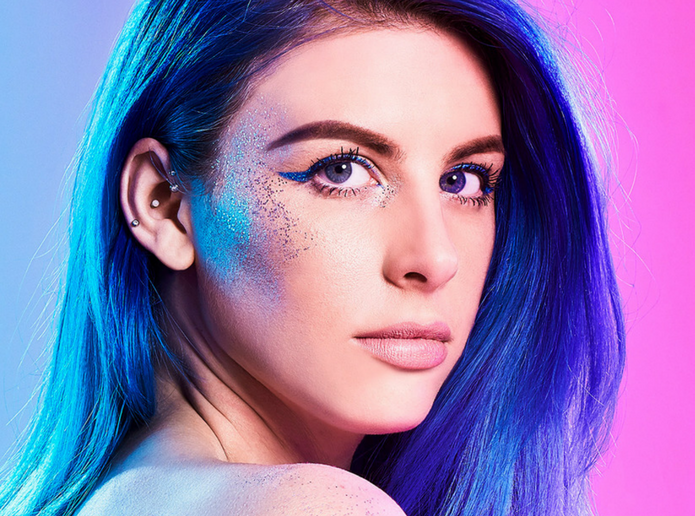 Step 1: It's all about that base
To achieve flawless base just like Sugarpea's, start with the High Definition Fluid Foundation. This creamy formula will not only provide you full-coverage, but it will also reduce shine and any signs of visible imperfections. To achieve an airbrushed finish, apply with a buffer brush, dragging the product down the jawline and onto your neck to avoid any give-away lines.
Step 2: Brows on fleek
In order to create Sugarpea's defined, yet fluffy brow, use a combination of High Definition's Eye and Brow Palette in 'Foxy' then finish with the Lash and Brow Booster. Start with the palette, picking up your preferred shade of powder with the small angled brush. Apply in small sweeping motions, creating faded lines that imitate individual hairs and therefore make your brows appear thicker. To protect your brows, finish with a coating of the Lash and Brow Booster. Enriched with active ingredients like Argan Oil, this uh-mazing product will help to stimulate regrowth and help enhance volume.
Step 3: Get your Contour on
It's time to cover and contour with the Powder Foundation Pro Palette! This versatile product contains a range of shades that you can use to highlight and contour. The powders in this palette will also provide you with additional coverage, so you can be assured that your face will be left looking utterly flawless. To warm up your skin tone, use the High Definition Complexion Essentials. The bronzer will provide your skin with a sun-kissed finish, whilst the blush will give the apples of your cheeks a flushed appearance.
Step 4: Finishing touches
Once your base is complete, create a super cool blue wing with the PÜR 2-in-1 Double Ego Dual Ended Eyeliner. Then, in the places that you would usually highlight, add OCC's Cosmetic Glitter… And voila! You're officially party-ready.