When it comes to summer, there is no better feeling than coming back from a two week holiday glowing and glistening with a beautifully bronzed tan. However, the gals here at HQhair know full well that you can't always fit in a long getaway each year, so you can some times been left feeling a little pasty…. Especially when your BFF comes back from her hols looking like a golden goddess. Grrrrr. So, sometimes in summer we have no option but to embrace a faux tan. When it comes to false tanning, we have learnt that if you don't apply the tan properly, you can be left looking patchy and well, slightly on the orange side. We now know that it's all about the technique and the products that you use. If you want to discover how to fake tan like a pro and get everybody thinking that you've just stepped off the plane from a holiday abroad, then keep reading….
Shop: Discover HQhair's range of self-tanners here.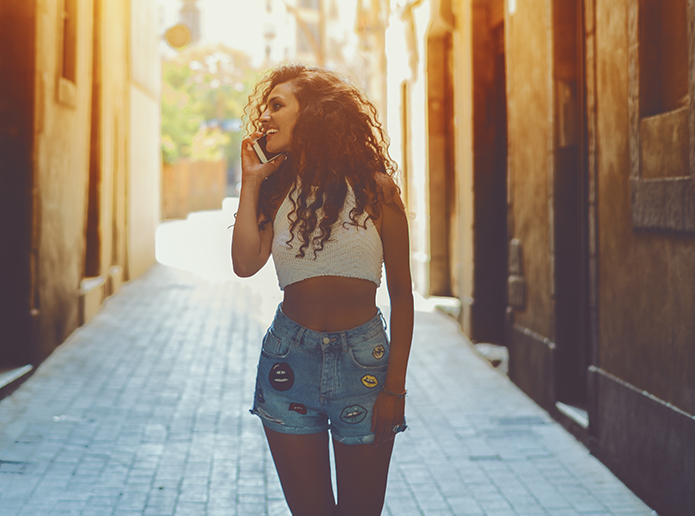 How To Fake Tan Like A Pro With HQhair:
Learn how to fake tan like a pro with HQhair's ultimate fake tanning routine, from preppin' the skin to maintaining your tan.
Step 1: Preppin' Is Key
Preppin' your skin for a fake tan application is probably the most important step in the whole tanning routine. If you skip this part, then you'll end up with product sticking to the dry patches of your skin, making your tan look a little patchy. When it comes to tanning, if the base is good, then your tan is going to look great – it's that simple! The first step of your tanning routine should be to remove any hair a day or so prior to tanning. This will give your pores time to close and prevent the tan from sitting into them, making your tan appear much more natural. On the day of tanning, make sure that you pop in the shower to remove any soaps or deodorant from your skin that could cause the tan to discolour. Whilst you're showering, take time to exfoliate! We personally love the Bean Body Coffee Bean Scrub in Vanilla. Not only does this uh-mazing scrub gently exfoliate the skin, but it also reduces the appearance of both stretch marks and cellulite. Once you've got out of the shower, apply the Bliss Vanilla and Bergamot Body Butter to any dry areas, like your elbows, knees, hands and feet.
Top tip: If you're wanting to remove any pre-existing from a previous application, use lemon juice to fade any pesky remains.