Christmas is a magical time of the year. From festive functions and party outfits to all of the food and Christmassy cocktails, this time of year involves all of the best things in life. And this year, HQhair have added one extra dose of Christmas sparkle in the form of the HQhair Beauty Bauble…
Christmas gifting just got better. The HQhair Beauty Bauble is our exclusive Christmas gift to you. Whether you're shopping for a gal pal or treating yourself after a busy year, the Bauble is an absolute must have this season, and you won't be able to get it anywhere else but here!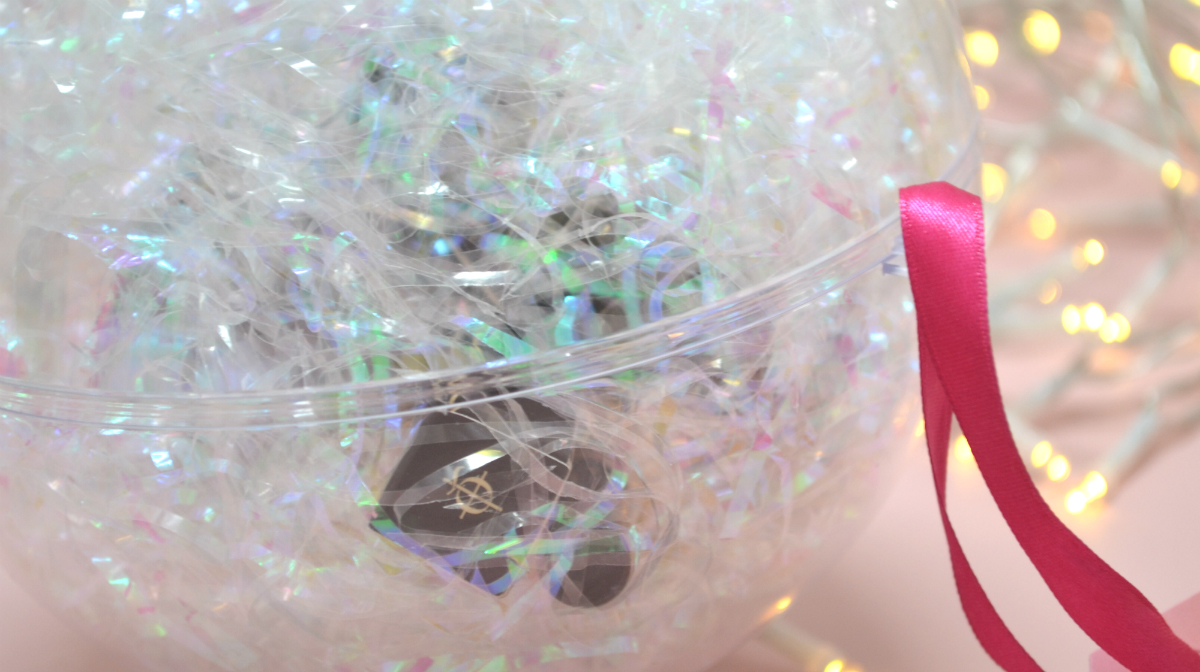 What Is In The HQhair Beauty Bauble?
Now, that would be telling! We can't give away too much just yet, but we can tell you that the HQhair Beauty Bauble is made up of 5 best selling cosmetics products, all of which will help you get ready for your Christmas festivities and 'Party In The Nude'!
Want to know more? All will be revealed next week. Keep your eyes peeled across our Facebook, Instagram and Twitter along with the HQhair blog. For now, take a look at the sneak peek below and head over to our Christmas Shop to see what other festive goodies we have to offer!