That time of the year has come around again. You're thinking about spending a long weekend with your best gal pals in a field of mud listening to good music in your wellies. Or perhaps you're thinking about going a little further afield and soaking up the sun overseas while you dance the days away? Festival season is about to hit the UK, and we're fully on board. The girls at HQhair have been chatting about which festivals we would love to go to and we've compiled a list of our Top 10 Festivals Worldwide! Get your checklist out!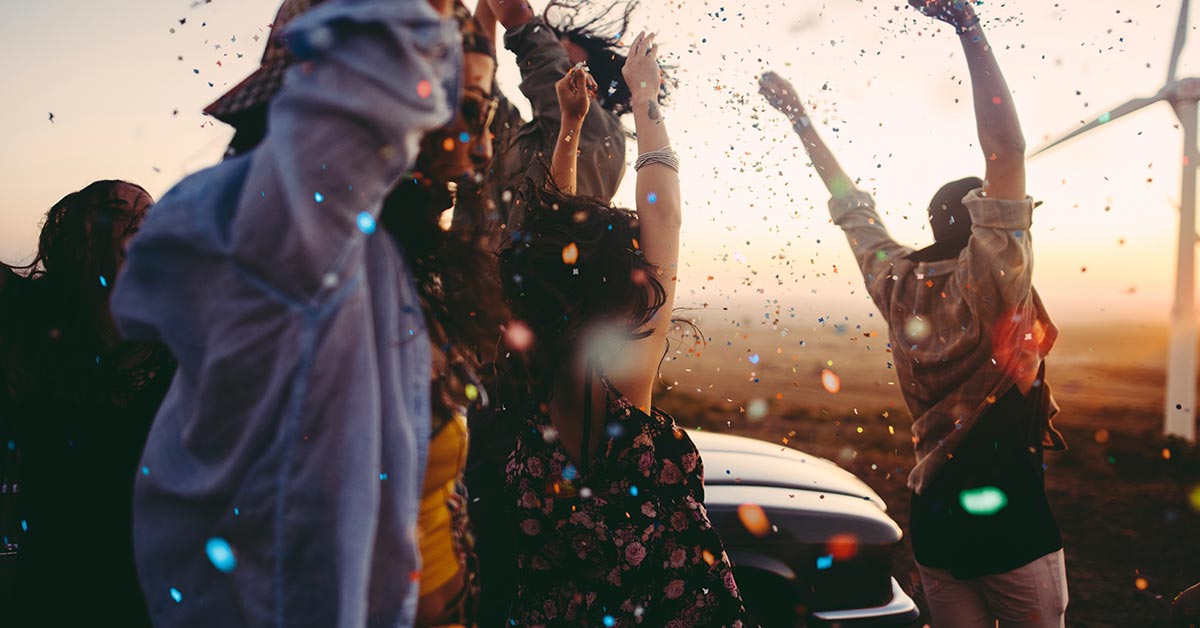 Annie Mac Presents Lost & Found | Malta | March/April

Held at the end of March on the Mediterranean island of Malta, Annie Mac presents Lost & Found Festival. With castle raves, boat parties and pool parties, the Spring festival is held over four days, and line-ups have included Disclosure, Groove Armada, Mark Ronson, Stormzy & Annie herself, to name a few. 2017 will only be the third year for Lost & Found, but the young festival has already been a massive success, with 2015 & 2016 selling out in days.

Lost Village Festival | Lincolnshire | May

An abandoned village, lost in time. Lost Village Festival is held at the end of May in Lincolnshire, where a forest is transformed into more than just a festival. The Lost Village is a kaleidoscopic dreamscape of sights, sounds, secret hideaways, banquets of fine food and rituals of the weird and wonderful. Music from the likes of Jack Garratt, Fatboy Slim and Eats Everything fill a three day line up, and experiences such as the Lake Of Tranquility, Street Food and Tribal Banquet serve to feed not only the body, but also the soul. The gateway opens but once a year, so assemble your tribe, the Lost Village awaits.

Lunar Festival | Warwickshire | June

Lunar Festival in Warwickshire takes place at the beginning of June, and is the perfect way to welcome the warmer weather. Perfect for all the family, Lunar Festival not only goes hard with the evening acts, but has activities throughout the day including pottery, mask making, story telling, Tai Chi and more! 2016's line up includes Super Furry Animals, Badly Drawn Boy and The Zombies.

Distortion | Copenhagen | June

Head to Copenhagen on the first Saturday of June for a week of orchestrated chaos to celebrate Copenhagen nightlife. Tied together by three concepts: Distortion Ø (their own rave arena) + the Street Parties (daytime, in the streets) and Distortion Club (nighttime, in the clubs), you will experience some of the newest names in international electronic music, hiphop, and future pop. If you're organised enough, you can even create your own street party…

Glastonbury | Somerset | June

Glastonbury Festival began the day after Jimi Hendrix died, back in 1970. Originally named the Glastonbury Fair, entrance was free and the festival followed a medieval tradition with music, dance, poetry, theatre and spontaneous entertainment. In the 35 years that followed, Glastonbury became bigger and bigger, with crowds growing from 1,500 in 1970, to 153,000 in 2015. If you're planning on this one, you will have to be pretty prepared as tickets are notoriously hard to get hold of!

SXSW | Texas | March

SXSW, or South by Southwest Festival, prides itself in being a launching pad for new creative content. From music showcases to film screenings, SXSW brings swarms of influential people together, and it's line-up has included Lady Gaga, Tyler, The Creator, and in 2016 even Barack Obama got up and gave a speech, calling on the technology industry to help solve many of America's problems.

Benicàssim | Spain | July

Kicking off in August 1995, Benicàssim focuses mainly on pop, rock and electronica, as well as including other acts such as short films, fashion shows and art. Close to several beaches, Benicàssim is the perfect way to merge a holiday and a festival together. Relax on the beach in the day and party hard through the night!

Secret Garden Party | Cambridgeshire | July

The Secret Garden Party has a message, and that is that it's a serious party. With a different, but always crazy, theme every year, no two years of The Secret Garden Party are the same. This year the theme is: The Gardeners Guide To The Galaxy. Always brimming with creativity and craziness, the festival offers an eclectical mixture of music and activities for all the family!

Summer Sonic | Japan | August

Held in two locations in Japan, Summer Sonic Festival is a two or three day rock festival, with a line-up including many Japanese rock musicians from both major and indie record labels, as well as international acts. Previous line-ups include Beyonce, The All-American Rejects, Nickelback and Metallica, with this years roster boasting Weezer, Panic! At The Disco, Radiohead and The 1975.

Burning Man Festival | Nevada | August/September

We mentioned this one a while back in our 10 Places You Should Visit in Your 20's blog post, but we are itching to get ourselves to Burning Man Festival! The temporary city is built by festival goers, and the festival itself is filled with art, performance and self-expression. This ain't your ordinary festival.
Are you heading to any festivals this year?