Whether you're hitting the beach for a long weekend or venturing further afield, we all know the struggle that comes with swimming in your makeup. But runny mascara and eyeliner aside, is swimming in your makeup actually bad for your skin? We scoured the web in the hunt for the very best advice when it comes to swimming in your makeup and it turns out, it might almost be good for your skin!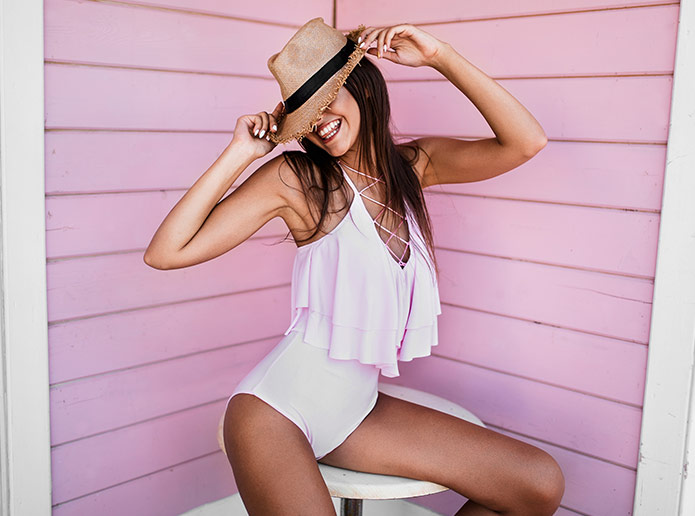 Speaking to Hello Giggles, New-York based dermatologist and all-round mega babe Jeannette Graff said swimming in your makeup is not actually that bad for you and in some cases, may work wonders for your skin!
If makeup is water resistant and has sun protection, it can be helpful to your skin.
So what does this mean?! Well, if you're planning on wearing makeup in the water, Jeannette suggests applying a sunscreen first followed by water-resistant makeup that also contains an SPF; our favourite is Filorga UV-Bronze Mist SPF 50+