We know that a lot of the HQ Gals out there are students, and that a lot of you will be experiencing your first freshers week soon. The majority of the girls here at HQhair have been through the whole uni and freshers week experience, and we know that you probably won't be feeling all that fresh throughout it, which is why we've gathered together 5 Tips To Keep You Feeling Fresh During Freshers Week.
Tip #1 – Keep Things Tidy
We know that going from ice-breaking event to dinner to night out to bed to next ice-breaking session leaves little time for tidying and organising your room, but keeping things in their correct place will make you feel so much better when you walk into a tidy and clean (ish) room. It's a pretty simple one, just put your clothes away when you take them off, take your dishes to the kitchen, and empty your bin. Don't let things pile up! Having a hangover in a clean room is much better than having a hangover in a dirty or messy room!
Speaking of hangovers…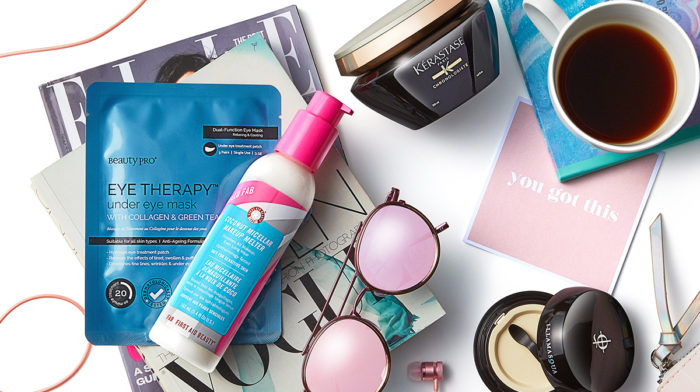 Feeling fresh, fresher? Stop googling "how to cure a hangover" and get the 411 on how to fake it with our hangover cures in the form of makeup and skincare.
Tip #2 – Grab Some Super Refreshing Shower Products
When we're feeling a little worse for wear, our first port of call is to hop in the shower to freshen up a little. Grabbing some super refreshing shower products with uplifting scents will not only refresh your skin, but also lift your mood a little too.
The Mio Quickstart Exhilarating Shower Gel is infused with Guarana-derived caffeine to give your skin a pep talk and punch of energy, whilst the fresh Spearmint scent will clear your mind. In need of something a little more uplifting? Try Cowshed's Grumpy Cow Uplifting Bath & Shower Gel. With a citrus blend containing essential oils of Mandarin Red will invigorate the senses, along with Petitgrain to cleanse and purify your skin and Grapefruit to stimulate circulation. You'll feel super energised after a scrub with this! If that doesn't quite take your fancy, take a look at the Happy Buddha Shower Foam from Rituals. Deeply infused with organic Mandarin and Yuzu, you'll be feeling calm and refreshed after a rub down with this gel-to-foam formula.