Aurora is the most colourful of our Slay Belles. Taking inspiration from the Northern Lights, or the Aurora Borealis, she is coated in shades of green, pink, purple and blue and glazed with glitz and glitter. No shade is too bold and no look is too brave, Aurora dares to create her own trends. You can shop Aurora's top picks here.
When we created the character of Aurora, there was one girl and one girl only that came to mind. We just had to get Sophie Hannah Richardson in to rock the blues of the Aurora Borealis alongside that bright blue hair. Take a look at how to recreate the look yourself!
Aurora : How To Get The Look
Step 1: Apply The Base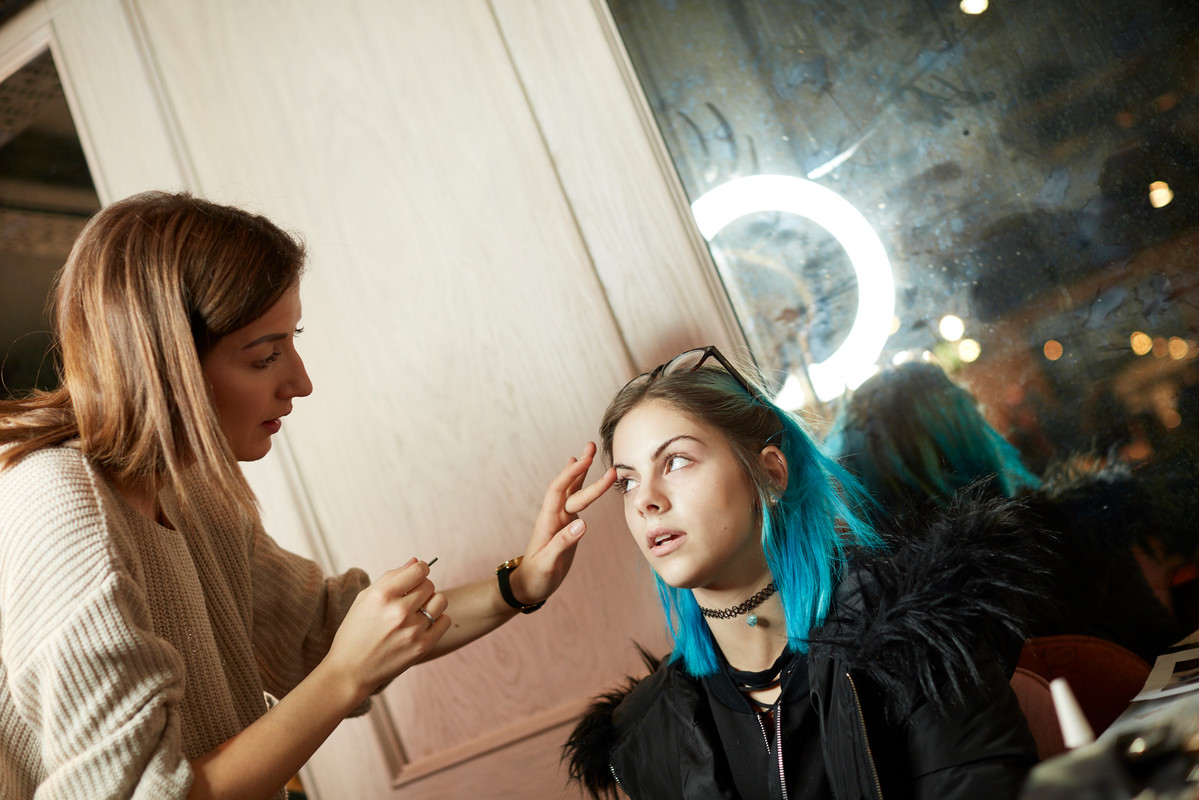 First things first, you gotta get your base down. Prime your skin to perfection and add a little radiance using the Laura Geller Spackle Under Make-Up Primer in Champagne. This will instantly smooth uneven skin and prolong make-up wear, so you can party the night away! Next, add your foundation. We love the variety of shades that EX1 Cosmetics has to offer with their Invisiwear Liquid Foundation. Perfect for a lightweight, luminous base that works in harmony with your skin's natural tone.