Say hey to our Brand Bae this month: Tangle Teezer. We've loved their hairbrushes ever since we first got our hands on The Original, thanks to the two-tiered teeth technology that detangles hair without pulling. Plus, teeth flexibility will create a bespoke brushing experience, perf' for your hair type. Here's the 411 on their "My Hair Type, My Detangling Hairbrush" campaign.
Tangle Teezer: Two-Tiered Teeth Technology
Tangle Teezer: My hair type, my detangling hairbrush.
Basically, your Tangle Teezer hairbrush is gonna save you time and stress every morning. Each of the hairbrushes we'll be talking about has been designed with specific hair types in mind.
The innovative two-tiered teeth technology combined with differing teeth length and flexibility means that different hairbrushes work for your specific hair type. They will remove knots and reduce breakage, while leaving hair healthier-looking.
What we mean by two-tiered teeth technology is that there are longer and shorter bristles. The longer bristles snake through hair and detangle, while the shorter bristles smooth hair and give shine.
We've listed the hairbrushes for each hair type below.
The Fine & Fragile Detangling Hairbrush for Fine, Fragile, Colour-Treated and Environmentally-Stressed Hair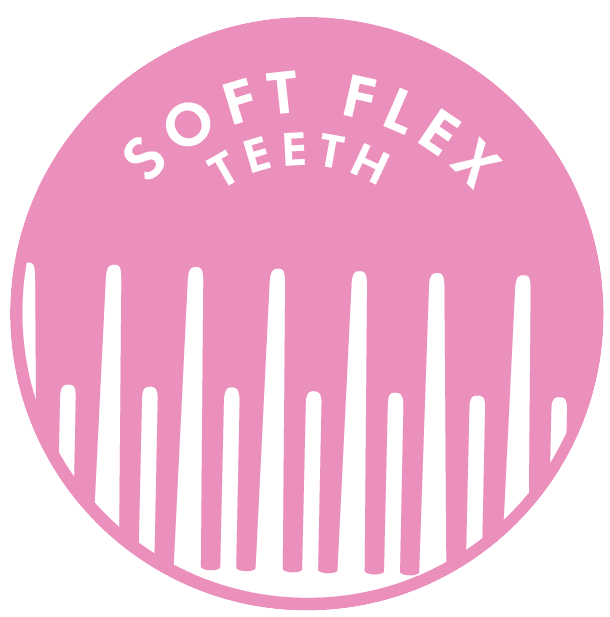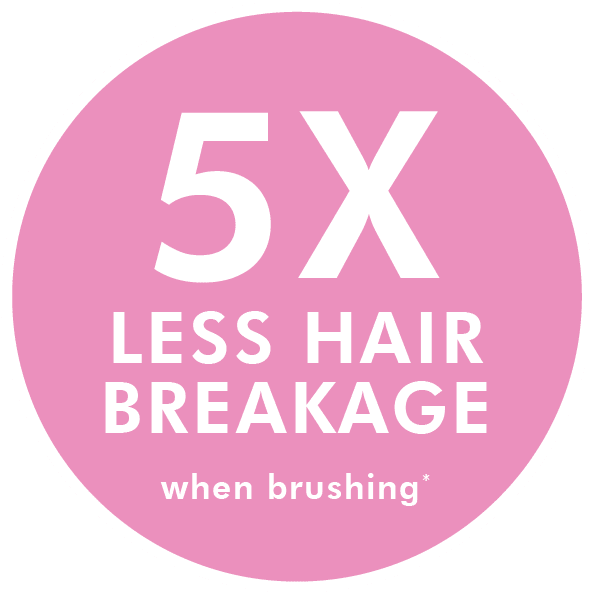 *Research was conducted by Launchpad Research, an independent agency. After 2 weeks of brushing with the Fine and Fragile Original, severity of hair breakage experienced among women (108) was five times less; 47% before v 8% after.
If you can relate to hair that's fine and fragile, then you're gonna want to opt for this hairbrush.
This product features the same two-tiered teeth technology as the other Tangle Teezer detangling hairbrushes, but with soft-flex teeth for efficient and gentle detangling.
The Original Detangling Hairbrush for Regular Hair
For those with hair right in the middle, opt for this Tangle Teezer hairbrush for normal hair.
With two-tiered regular-flex teeth technology, hair will easily be detangled without any additional pulling or tugging.
The Thick & Curly Detangling Hairbrush for Thick, Curly, Wavy and Afro Hair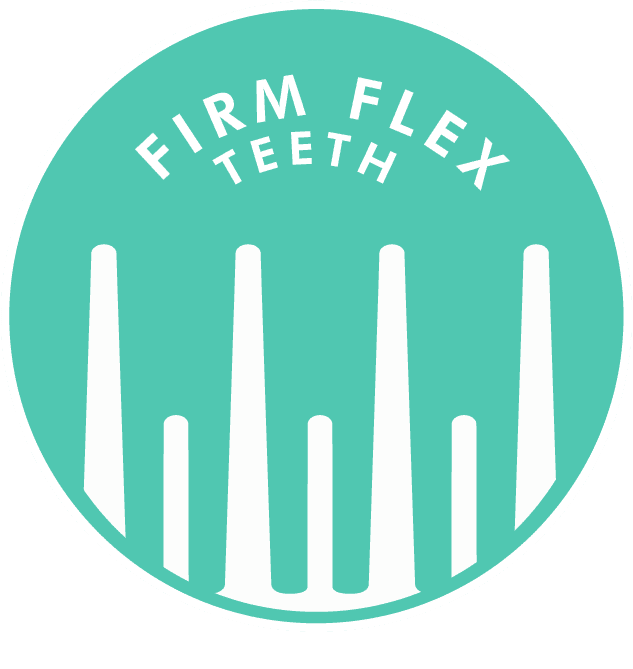 If you have afro hair, or it errs to the thick and curly end of the spectrum, then this is the Tangle Teezer hairbrush for you.
The two-tiered firm-flex teeth technology is paired with longer, stronger teeth to detangle even the thickest and curliest of hair.
---
Want to get to know more about the brand?
Read our guide to the best Tangle Teezer hairbrush
---
–
Continue reading our beauty blog archives
Best Hair Dryer | Best Hair Straightener | Best Hair Growth Products