Nudes are totally in this Autumn. No, we're not talking about those kind of nudes, we're talking about nude makeup. Everybody loves a good Kylie Jenner-esque nude lip, and it can be the perfect option for if you're feeling like a bright red or deep purple might be a little too much. We took a look at Rimmel's new Kate Moss Lasting Finish Nude Lipstick collection and put the trend on trial to find out if we could create a smoking hot look using nude makeup.
Get The Look – Autumnal Nude Makeup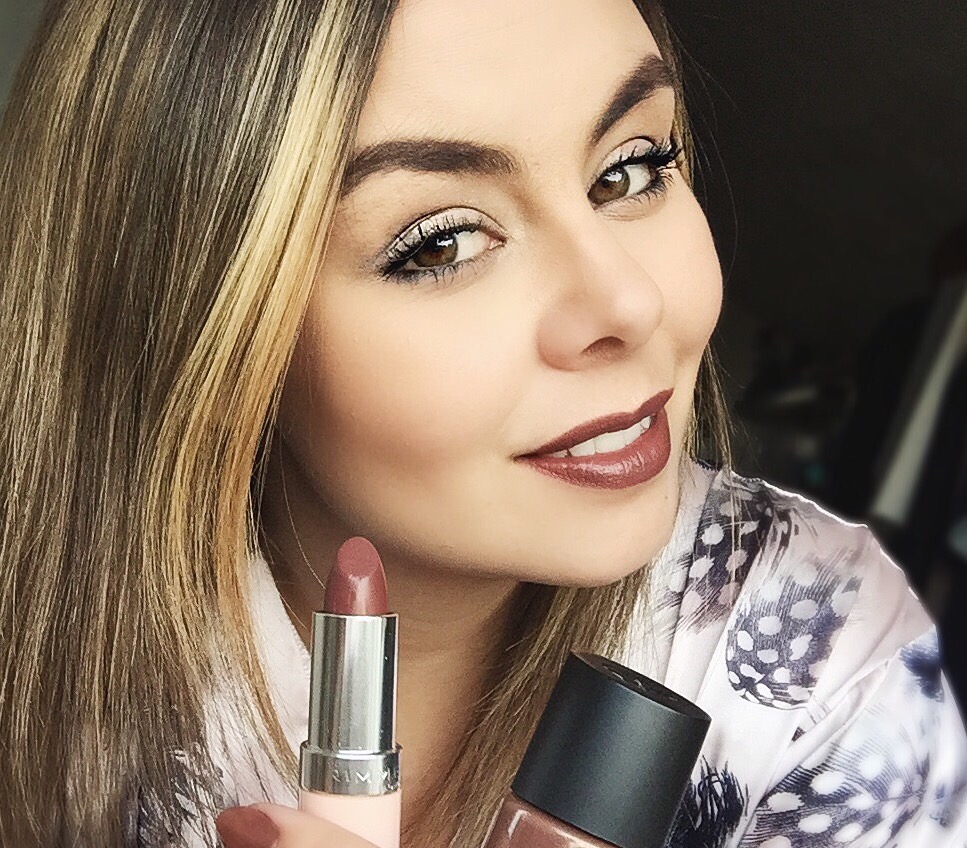 I tried out the slightly darker nude makeup shades from Rimmel's collection as my skin tone is a little darker, and I do love a vampy looking lip! I had already contoured using the Maybelline Master Sculpt Contouring Palette in Medium Dark, shading underneath my cheekbones, around my temples, down the sides of my nose and underneath my bottom lip. I then used the highlight section of the palette and applied on top of my cheekbones, in the center of my forehead and on my cupids bow. For the vampy nude lip, I tried out the Rimmel Lasting Finish by Kate Nude Collection in shade 48. Unlike the matte collection, these nude lipsticks feel much more hydrating and glossy, which means this dark nude has a really nice shine to it! I then finished the look off with a dark nude nail shade, Rimmel's Kate Salon Pro Nail Polish in Sensual Spice.