Most of us 20 something's want to travel. Whether it's travelling from place to place or country to country for a few months, or taking a couple of trips each year to different destinations, there's no lack of wanderlust in our generation. These years are a time for you to grow and learn about new places, people and cultures. It can be difficult to know where to start when you're looking to make your travel plans. We put together our top 10 places you should visit in your 20s, so that you can start ticking them off your bucket list! Remember, if you're going to be travelling around, then you're gonna need to stock up on your beauty travel essentials. Check out HQhair's favourites here!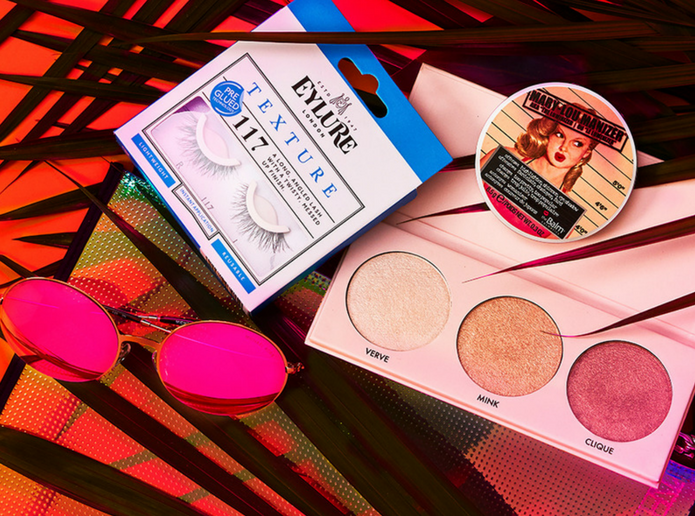 HQhair's Top 10 Places You Should Visit In Your 20s:
Barcelona

If art, architecture and history interest you, Gaudi's works in Barcelona will be right up your street. Whether you know much about Gaudi or not, you will instantly be able to spot which buildings are his. The La Pedrera is more of a sculpture than a building, and the La Sagrada Familia is the most famous of Gaudi's works – a church which has been in construction since 1892 and still remains unfinished. One of our favourite places is Park Guell, a beautiful park filled with sculptures covered in the most colourful tile work. If art isn't your thing, Barcelona has SO many other things to offer! Take a trip up the Tibidabo Mountain to the amusement park and hop on the big wheel to take in the breathtaking views of the city, then relax on one of Barcelona's stunning beaches. What's not to love about a cultural city break?!

Hungary

Budapest is filled with history, stunning architecture and amazing nightlife. To visit the city itself, you won't need to spend your life savings. Local food markets and public transportation are cheap, and will give you the chance to really take in the sights, smells and tastes of Hungary! Spend the days visiting the baths of Budapest, exploring theunderground caves and cruising down the Danube, and the nights tasting local beers at the Ruin Bars created from empty and abandoned buildings after World War 2.

Black Rock Desert

Burning Man Festival takes place every year in Black Rock Desert, Nevada. Tens of thousands of people gather together to build Black Rock City, a temporary city created for a community of art and self-expression. The festival runs over 9 days and each year has it's own theme – 2016 is the year of Da Vinci's Workshop. The event is filled with art and performance, and the people who fill the city are not just 'attendees', but active participants in creating the city and the art and performance that runs through it. If you take part in the Burning Man festival, they promise to inspire a sense of culture, community and personal engagement…

Belgium

For the serious festival goers, Tomorrowland is an experience that is probably already on your list, but staying in DreamVille is a definite must! DreamVille is a campsite city filled with more than 200 different nationalities of 'The People Of Tomorrow' – or the Tomorrowland festival goers. The site itself is host to food stands from every corner of the world, hair-dressers and make-up salons, jewellery stores.. basically everything you could need in any city! While you're at Tomorrowland, you'll pay with 'pearls' – which you top-up onto your bracelet before you head to DreamVille… Tomorrowland is an experience, not just a festival!

Great Barrier Reef

For those with a keen interest in seeing the wondrous wildlife the world has to offer, there is nowhere more awe-inspiring than The Great Barrier Reef. It is one of the Seven Wonders Of The World, and seeing it from a distance explains why – it's bigger than The Great Wall Of China and is the only living thing that can be seen from space! Made up of over 3000 individual reef systems, and is surrounded by beautiful golden beaches and tropical islands – what's not to love?! The Great Barrier Reef is an absolute haven for marine wildlife and taking a snorkel around the area is sure to leave you with life-long memories!

India

India's Holi festival celebrates the victory of good over evil, and is celebrated the day after the full moon in March each year. During the festival, people throw around coloured water and dance in the streets, as well as lighting huge bonfires to celebrate the burning of demoness Holika. This festival is a real celebration, and a day to forget past fueds and worries.

Las Vegas

When it comes to Las Vegas, you'll never struggle to find things to do. From pool partiesin the day at Marquee Nightclub and Dayclub in the Cosmopolitan, which has two pools, several bars and a gaming area, to partying at Hakkasan and Dria's Beachclub & Nightclub in the evenings, you'll be able to find a party wherever you're staying. If you fancy some fine dining, Andrea's at Wynn will get your taste-buds tingling with their Forbes Travel Guide's Four Star award-winning restaurant, or perhaps you'd prefer to sink your teeth into something from the menu at STK? If you're after a sweet treat for desert, head to South Las Vegas Boulevard and pick up a cupcake at the adorable Sprinkles Cupcake ATM!

Mauritius

To be honest, any tropical island is paradise to us, but I visited Mauritius over new year and it was like another world. White sun-drenched sands and crystal clear waters line the coast and you instantly feel calm and relaxed. This island is the perfect place to come if you're after some action and adventure, or pure relaxation. You can head to the south east coast and hop over to nearby private island Ile Des Deux Cocos, a snorkelling hotspot filled with the most incredible marine life. All around the island of Mauritius you will find areas for water-sports, and you can take guided tours to discover the stunning areas inland too, such as waterfalls and the Chamarel Coloured Earth.

Germany

Oktoberfest is held every year in Munich through September & October, and it's basically a huge beer festival! Typical traditions include the festival kick-off which is when the Mayor declares the first keg tapped by shouting 'O'zapft is!'. There are 14 free-to-enter beer tents filled with music, food, fun and of course, beer! People really get into the spirit of things at Oktoberfest, dressing in traditional Bravarian costume. No festival would be complete without a classic chicken dance… right? Oktoberfest sees a tent full of slightly tipsy people put down their beer's to participate in the ever famous Chicken Dance, because… why not?!

Morocco

If hustle and bustle culture is something you want to experience, there is no place quite like Marrakech's Souks. From street performers, snakes and monkeys to spice stalls, Henna Artists and street-side cafe's, you're never short of a new experience when you visit a Souk! Bold and bright colours fill every wall and surface. Let your senses direct you to new smells, sights and tastes, but don't get pulled away by stall holders, they can be very persuasive and you'll need to firmly tell them no! If you do spot some amazing Moroccan goods to buy, be sure to bargain too and get the prices down!
Have you visited any of these places yet? Are they on your bucket list? What are the top 10 places you want to visit in your 20's? Let us know over on our Twitter!